Penang has much to offer from urban attractions to local rustic hawker food for you and your family. The best thing to do after a day's walk around town is to just lay back curl up in your cozy hotel room and enjoy each other's company. Here are some of the best hotels in Penang for families.
Golden Sands Resort by Shangri-La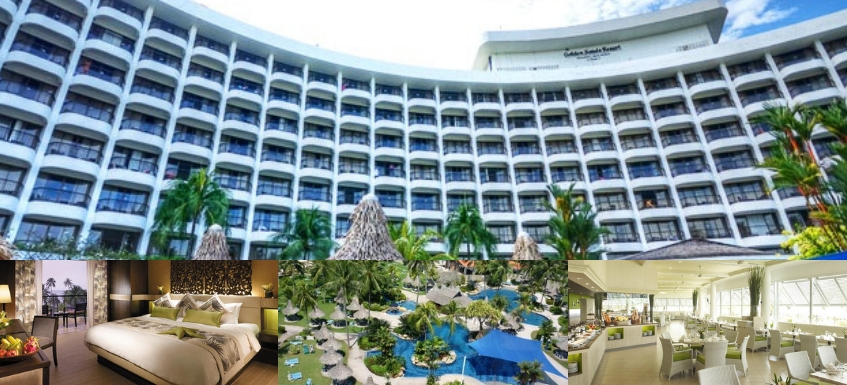 A beachfront resort with plenty to offer, the Golden Sands Resort is a staple name in Batu Ferringhi. Rooms here are plenty and are well-maintained in accordance to its high standards. Families will definitely have great time here with its numerous offerings of activities that are available on site. With 4 dining options, a huge swimming pool with a mini water park, beach sports and Adventureland will definitely keep your family occupied throughout your stay here. The beach is literally a stone's throw away from the resort. Adults can participate in water sports or even take a cooking class. The night market is also just a short walk away from the resort.
Hard Rock Hotel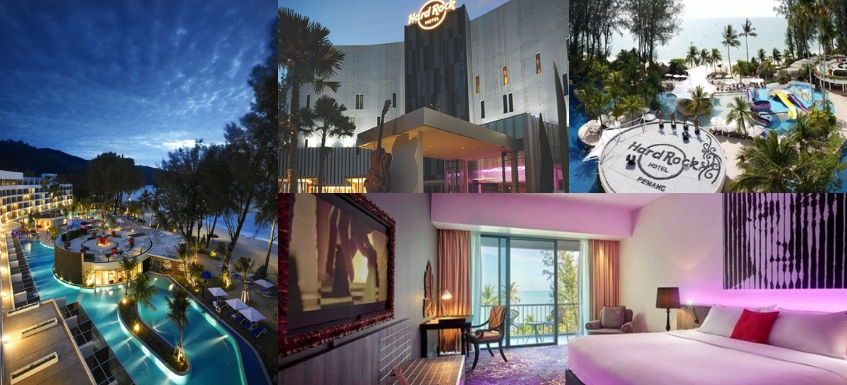 This music-themed hotel oozes fun the moment you step into it with the statue of the late King of Pop, Michael Jackson placed near the entrance. An exciting hotel that promises you and your family a good time, the entire hotel is full of rock-themed décor such as The Beatles and Nirvana inspired items. They even have memorabilia of pop stars which adds to the charm of the hotel. Opt for the funky Roxity Kids Suite and your little ones will be more than happy to stay in a room equipped with video game systems, kids' books and even soft toys! The hotel even has the biggest swimming pool in Batu Ferringi equipped with attractions for both adults and young ones. They even host activities and games in the swimming pool at scheduled hours for a truly exhilarating stay at the hotel.
Holiday Inn Resort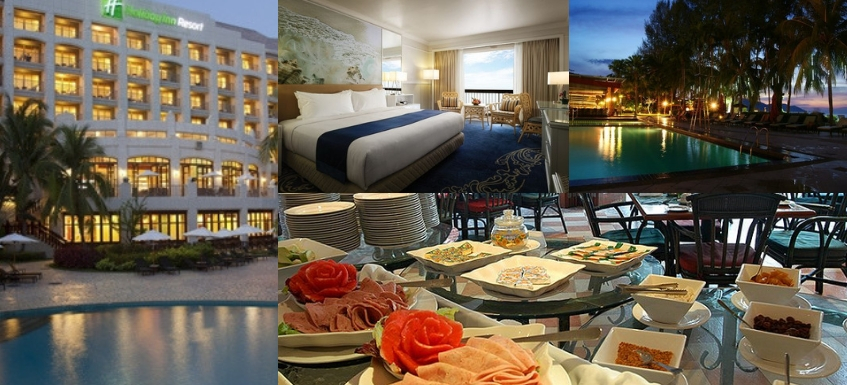 As one of the most long standing brands in the hotel industry, Holiday Inn is definitely no stranger at making families feel comfortable staying with them. Well known for their hospitality and being kid-friendly, you know that your family are in good hands. The resort offers children-themed rooms which will excite your little ones. The Kids' Club offers a plethora of activities for children ranging from educational to traditional games. For the tech geeks, there is even a high tech kids club with an assortment of interactive games and a slide-in ball pit. Adults can relax by chilling by the sea-facing deckchairs or even opt for manicure and reflexology services. If you fancy something a bit more physical, the resort offers water polo, tennis and even a fully equipped gym.
Bayview Beach Resort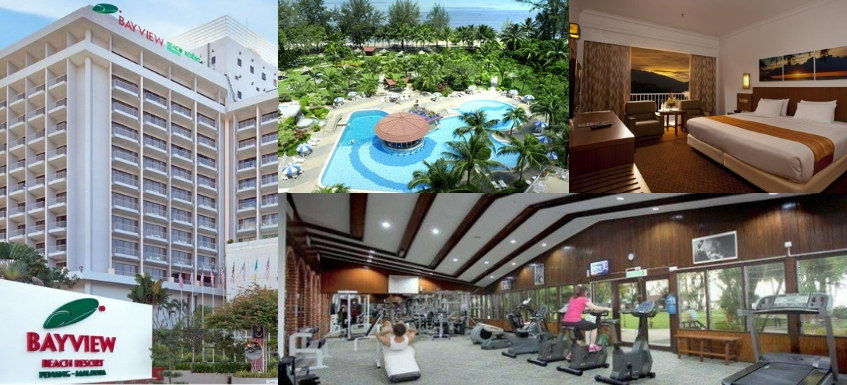 Located next to the Hard Rock Hotel, Bayview Beach Resort definitely stands as a worthy competitor to its neighbour. One of the biggest attractions of this resort is the availability of a private beach for some exclusivity and privacy. Kids will find it enjoyable to waddle in kid pools equipped with a range of attractions that will keep them entertained. There is even a Kids Club and gymnasium to let your little ones burn off their energy. Teens will also definitely enjoy the array of entertainment activities in the aptly named Teens Club. Adults can enjoy the available sports facilities or have a relaxing experience at the garden foot reflexology centre. Other than that, the private beach is a good place to just stroll around and enjoy the company of your family.
PARKROYAL Penang Resort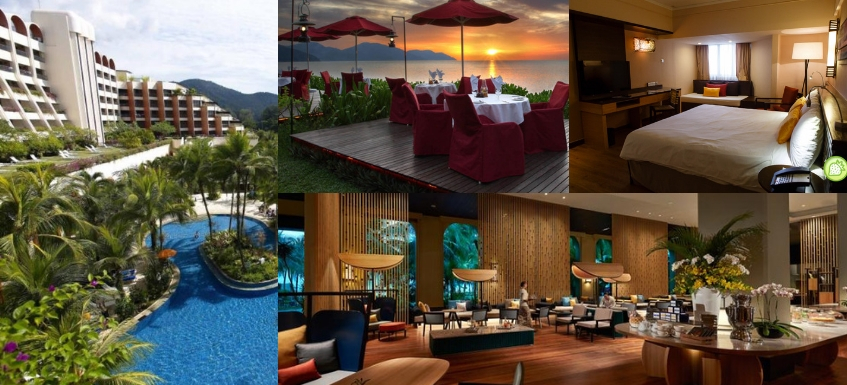 The newly renovated PARKROYAL is a modern contemporary resort that has elements of local culture infused into its architecture. Do not let its sophisticated look deceive you, the hotel is family friendly and offers your family an immaculate stay in the hotel with its range of facilities. Kids are able to enjoy themselves in a free form swimming pool and kid friendly facilities. An exciting indoor and outdoor play area will keep any child engaged. Adults can relax at the famous St Gregory spa and unwind with a relaxing massage session by trained professional masseuses. The resort is even located near the Penang Entopia and ESCAPE theme park which offers a fun-filled stay for all at the resort.
Rasa Sayang Resort & Spa by Shang-Ri La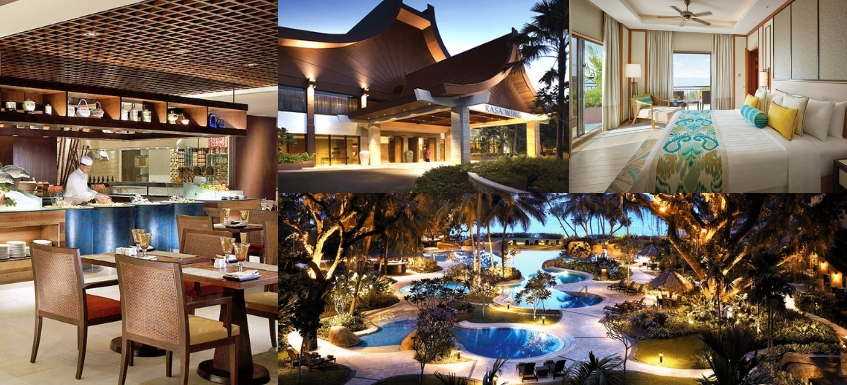 Another offering by the prestigious Shangri-La line of hotels, Rasa Sayang is the crème de la crème of luxury and comfort. The Rasa Sayang Resort and Spa is built with a traditional Minangkabau architecture which gives it a sophisticated look that oozes luxury. The resort is equipped with facilities to ensure that visitors will have an amazing stay without ever having to wander out of the resort. Being a sister hotel, guests share access to Adventureland in the Golden Sands Resort. The immaculate spas and facilities will make you forget about all your worries and just unwind within its huge and spacious tree-filled premises. Visitors will feel like they are living in a lush traditional garden with modern luxurious comfort. The resort truly embodies what Shangri-La would be like in real life.
While you can still enjoy the sumptuous food and dazzling lights that Penang has to offer, nothing is more precious than enjoying the company of your family. With these best hotels in Penang for families, you know that your loved ones are in good hands.