Penang has always been known for its sumptuous local hawker and street food charm. However, the Pearl of the Orient does not lack in more lavish dining outlets for you and your significant other as well. Whether it's for that one special day, or just that long-overdue treat, here are local establishments where you can have the best candle light dinner in Penang.
1. Farquhar Mansion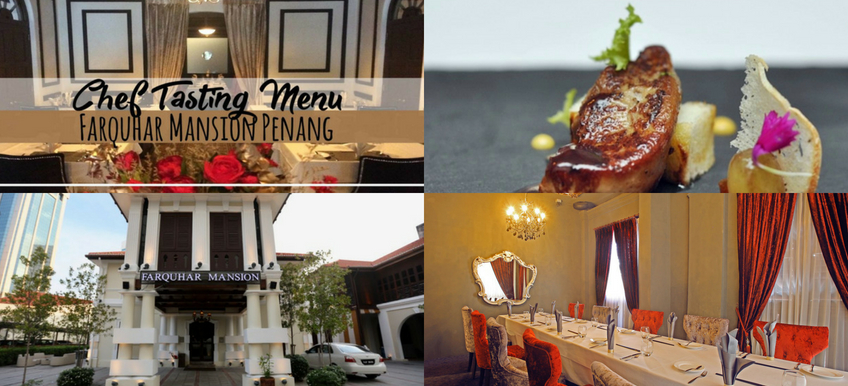 This 200-year old mansion will definitely evoke a sense of awe when you step into it. Classical colonial décor can be found on the ground floor while the upper floor screams quirky contemporary. Service here is exceptional and professional. The chef's tasting menu is exquisitely crafted from elevated basic dishes such as the Multi Grain Bread with Truffle Butter to the more sophisticated Black Angus Tenderloin. Sipping on your favourite glass of Cabernet Sauvignon in an exclusively reserved private section can be one of the most memorable experiences to be shared with your significant other.
2. Kebaya at Seven Terraces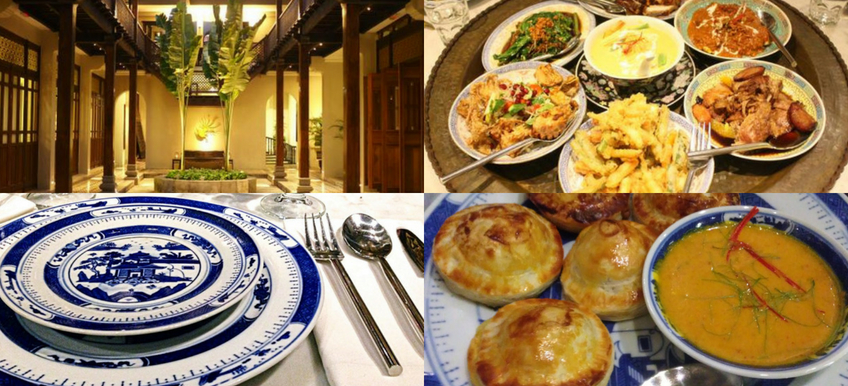 As the name suggests, Kebaya is adorned with Baba-Nyonya themed décor and has a traditional charm to it. With ornate china pieces in glass shelves and engraved wooden doors, Kebaya nods elegantly towards the culture it derives from. Traditional Nyonya food is served with a modern fusion twist like the pastry-styled Otak-Otak and the highly sought after and succulent Kebaya Tamarind Beef. Do take note however that there are only set menus served here. Couples seeking a more avant-garde dining experience for their special day out can definitely check out this place.
3. David Brown's Restaurant & Tea Terrace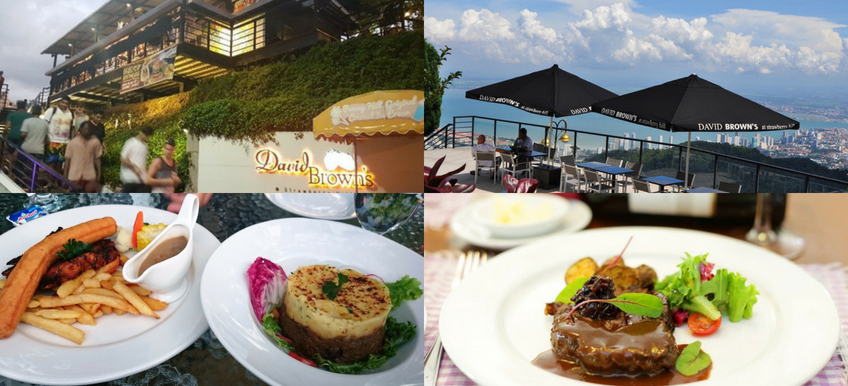 Situated atop the famous Penang Hill, David Brown's offers a dining experience literally on the clouds. The restaurant is built like a traditional English manor surrounded by tropical greeneries giving it a certain colonial charm to it. Coupled with a carefully tailored garden, the terraces offer you and your significant other a truly special place for that very special day. Dine on hearty traditional English comfort food like Roasted Vegetables on Bubble and Squeak or if you are feeling a tad more lavish, the Beef Wellington is a dish rarely found in local eateries. If dining while surrounded by a breathtaking view of Georgetown entices you, David Brown's is a must go for you and your significant other.
4. Dining Room at Macalister Mansion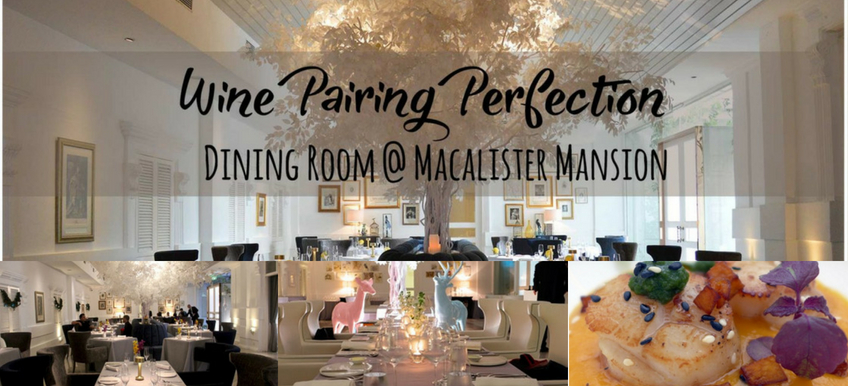 The mansion itself is dressed in full-white couture and presents a sense of grandeur. A minimalist head statue of Colonel Norman Macalister himself gives the mansion an edgy chic look to it. Couples can partake in a romantic fine dining experience within the exquisite Dining Room. If the ritzy feel does not entice you, the delectable dishes crafted will definitely do so. Headed by a chef trained in the best restaurants in the world, dishes here are meticulously crafted. Dishes like the pentagonal 62.5c Egg and the 60 Days Grass Fed Beef are akin to curate art pieces that can only be found private showrooms. With a top-of-the-line gastronomical experience, your palates are sure to be satisfied in the Dining Room.
5. Chin's Stylish Chinese Cuisine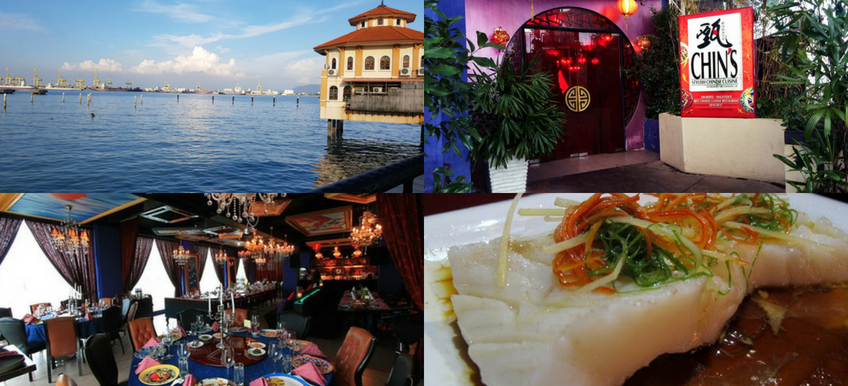 For couples who fancy a more Asian-esque experience on their special occasion can definitely visit Chin's. With Chinese food served in a fine dining experience, you can expect some inventive take on the traditional cuisine. Walls are hung with the finest custom paintings and ceramic ware imported from China, offering couples an oriental variation of the fine dining experience. Here, you can find Chinese dishes presented in a refined manner such as the Heavenly Blessed Joysticks and the delectable Chin's Aromatic Crispy Duck. Chin's will surely give couples a date night to remember.
6. Beach Blanket Babylon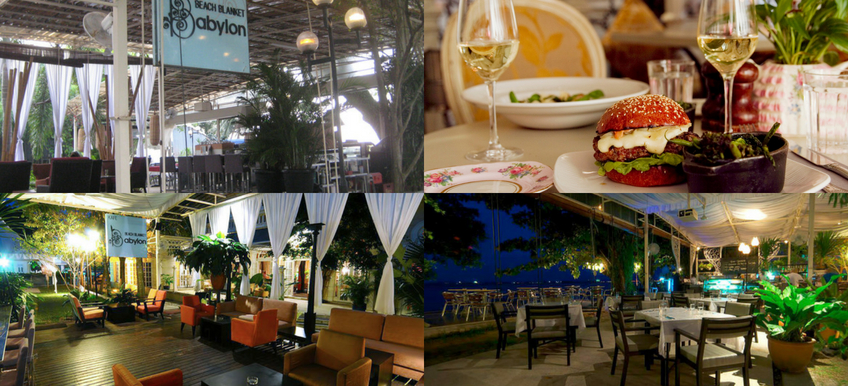 If rustic charms are your preference, this revamped bistro will definitely be appealing. With an amazing seaside setting, expect to feel the dashing sea breeze caress against your hair while having a cosy dining experience al fresco. The extensive menu here is nothing to scoff at as well, able to satisfy both food connoisseurs and local cravings. You can often find elegant dishes like the Pan-Seared Sea Bass with Asparagus Risotto to local rustic delicacies like their signature Crab Laksa Lemak. Couples can simply unwind and enjoy each other's company surrounded by the gentle lapping of waves from the nearby beachside.
7. Ferringhi Garden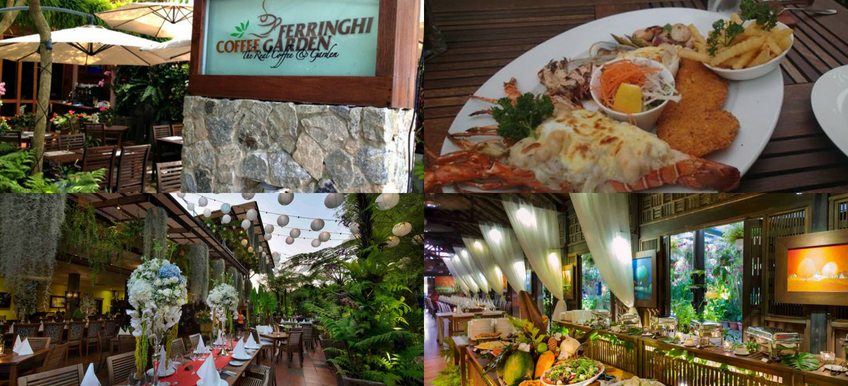 Perhaps you seek an escape from the dazzling city lights; Ferringhi Garden with its abundance of lush greeneries will provide a panacea for all your urban-fatigue. Experience dining shrouded in a garden-like environment surrounded by carefully trimmed plants and exotic orchids. The décor even changes as the seasons pass, adopting seasonal ornaments to spice up the ambience. With great surrounding comes splendid food. The chefs concoct a variety of sea-faring western dishes like their signature Surf & Turf made from baby lobster Thermidor and tender broiled steak. For those seeking a more intimate experience can opt for private seating as well.
8. Indigo Restaurant at Cheong Fatt Tze Mansion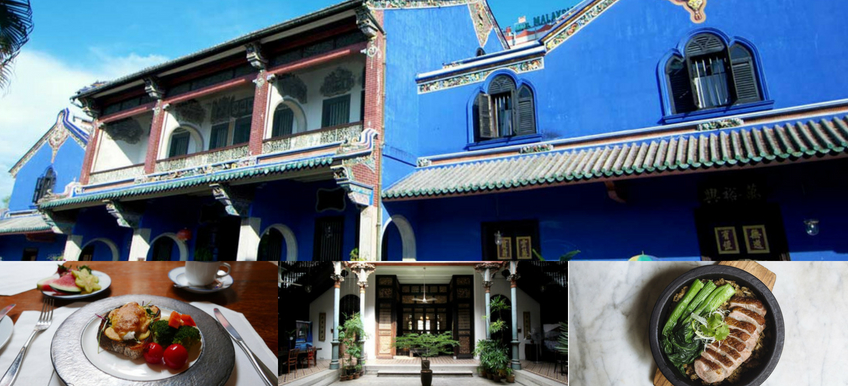 Also known as the Blue Mansion due to its primarily blue colour palette, Indigo resides in the newly-restored building. With intricate markings on Chinese porcelain and stained glass windows, the restaurant breathes with a combination of Western and Eastern architectural elements to form a truly standalone style. Take a stroll through history while savouring the best food they have to offer. A pleasing selection of food can be found here such as the Pan Seared Wild Caught Snapper and for pure self-decadence, a luscious Chocolate Tart to go with it.
Penang has earned a well-deserving reputation for its wonderful hawker food selections. However, the refined taste buds are definitely taken care of as well. Be sure to try them out and decide which one offers the best candle light dinner in Penang!