Famous for its food and historical culture, Penang is also a modern city with a great number of cafés lying around the island, waiting to be explored. Follow this list to find out Malaysia Mall's 10 best cafés in Penang!
1. Black Kettle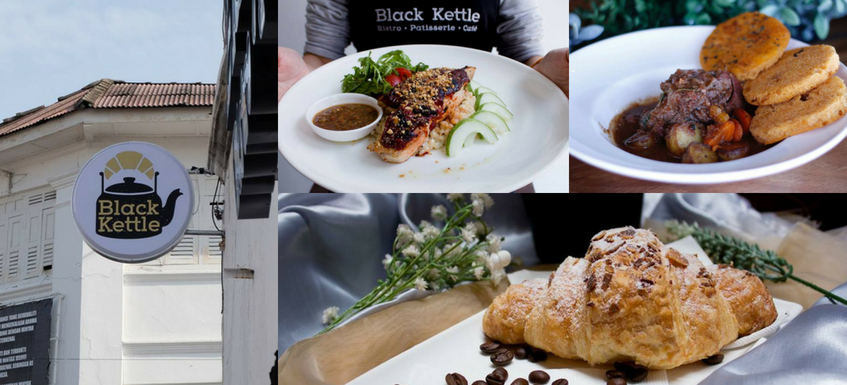 A clean and well-designed café located on Beach Street, Black Kettle is a nice café that offers coffee, baked goods and a range of mains that are carefully prepared by the chef. Black Kettle imports its coffee beans from Australia, and the baristas are very precise in making their coffee. Their pastries are delicious as well, so you should definitely try them out if you're there.
2. Macalister Mansion – Living Room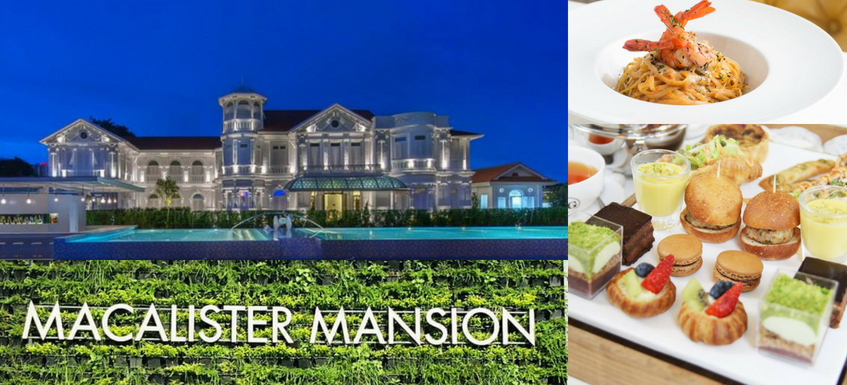 Macalister Mansion itself is a white building located on Macalister Road with a design that's inspired by the English mansion. This lovely mansion has a few different rooms for various purposes. Among them the most popular one is the Living Room, where breakfast, afternoon tea and dinner are served. Their afternoon tea set comes with small pieces of sweet and savoury pastries, such as quiche, tarts, cakes, scones etc – pretty and tasty.
3. The Safe Room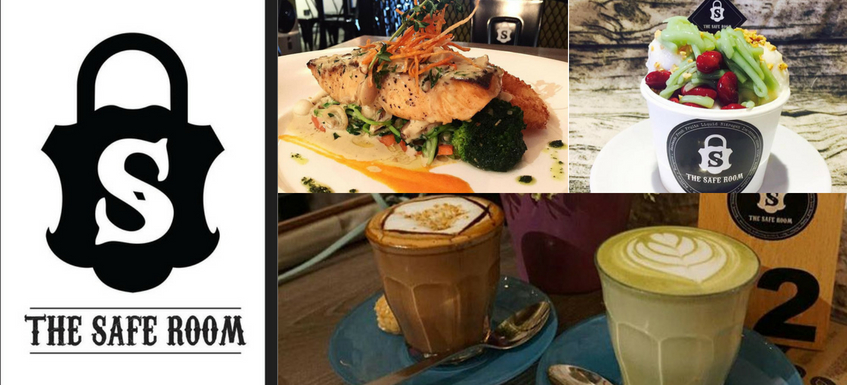 The Safe Room is famous for its nitrogen ice cream that's always presented with a cloud of vapour around it. Apart from its cool appearance, the taste is really good as well, especially their coconut and salted caramel flavours. The Dragon's Breath – which is caramel popcorn coated in liquid nitrogen, is also a popular one on the menu. Besides desserts, The Safe Room also provides mains like pasta, sandwiches, big breakfasts and more.
4. Narrow Marrow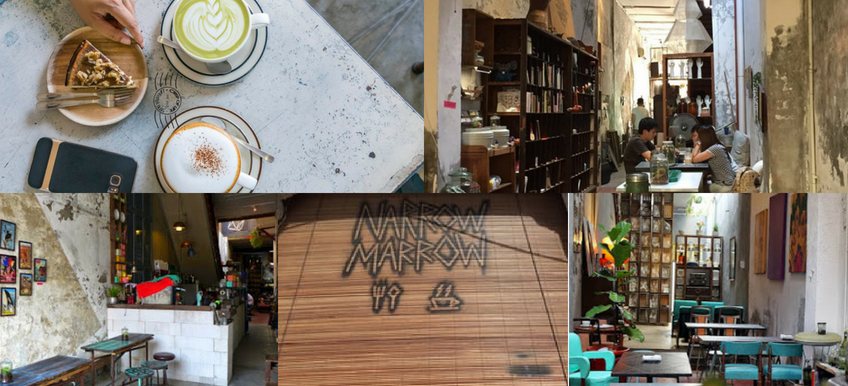 Narrow Marrow certainly lives up to its name because of its long and narrow space – a characteristic of Penang's heritage houses. Its rustic interior design is enhanced by the old furniture and antiques placed around the café. The coffee served here tastes best when paired with their ever so popular cheesecakes that sell out really fast. Another favourite of this place is their Toddy Mojito that can be enjoyed anytime, any day.
5. The Alley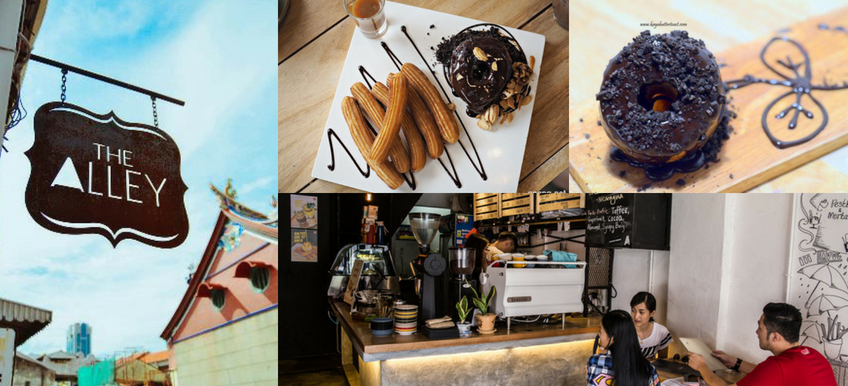 Amazing desserts served in a warm atmosphere – if this is your type of café, then The Alley should be your next stop for coffee and desserts in Penang. The Alley is famous for their churros, which come with chocolate sauce and salted caramel sauce that are thick and creamy. The cronuts here are a must-try as well, with delicious dips like chocolate, caramel and Nutella that are meant for moments of guilty pleasure.
6. Macallum Connoisseur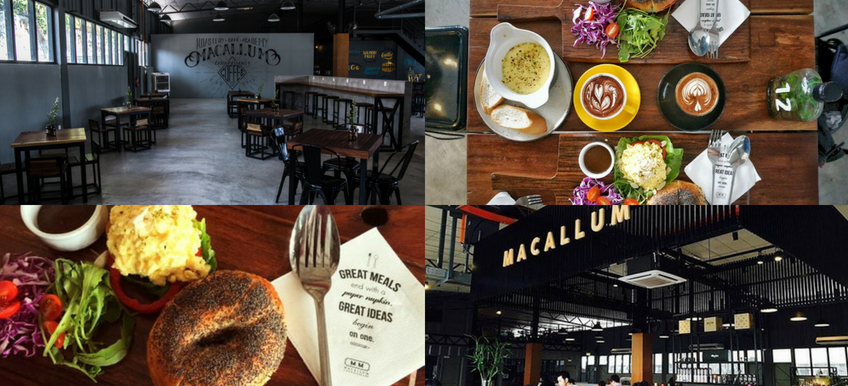 The Macallum Connoisseur is established in a spacious warehouse, with many dedicated parking spots right outside for its patrons. It's a good place for coffee enthusiasts to explore as they have in-house beans, and they also roast their own coffee in the café itself. A menu that contains a tinge of eccentricity is meant for the unorthodox-minded, so prepare yourselves for Macallum's Coffee Spaghetti if you're going to pay a visit!
7. Awesome Canteen at Sekeping Victoria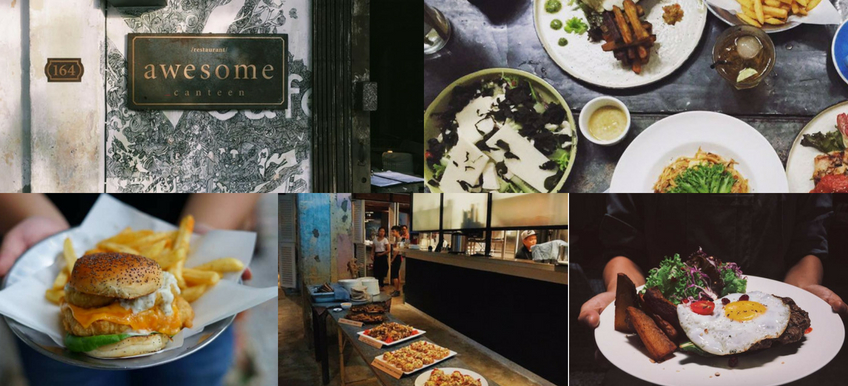 The first Awesome Canteen at Petaling Jaya has many good reviews, and its second one in Penang is equally well-received by customers. The rustic yet industrial design of the café's interior consists of trees that offer the place some elements of nature. Apart from its famous Paleo dishes that do not contain any processed food, the coffee at Awesome Canteen is also, awesome. Coffee comes in a great variety with exceptional tastes, therefore having a cup here is a relaxing way to spend your time.
8. Merry Me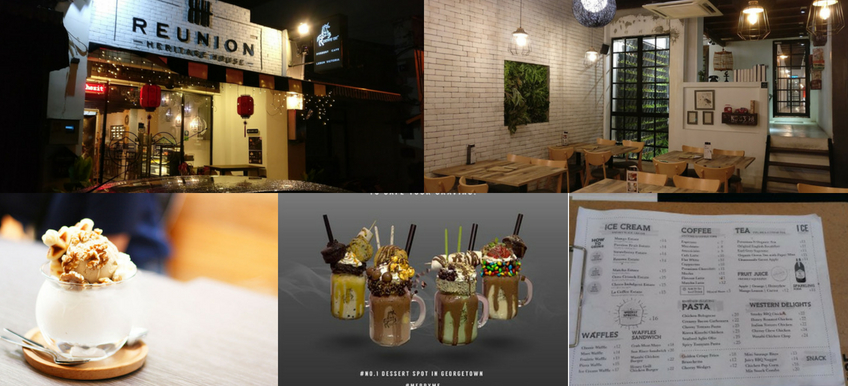 Instagram-worthy desserts are the things that make Merry Me so well known among the locals as well as tourists. The first outlet is on Victoria Street, with the second one in Gurney Paragon. Their Signature Fusion Ice Series are highly recommended, with points allocated to its taste and also presentation. A clear plate consisting ice cream, waffle and other toppings sits on top of a transparent bowl of liquid nitrogen, making it feel like you're consuming food originated from a magical land.
9. Lavish Fusion Bakery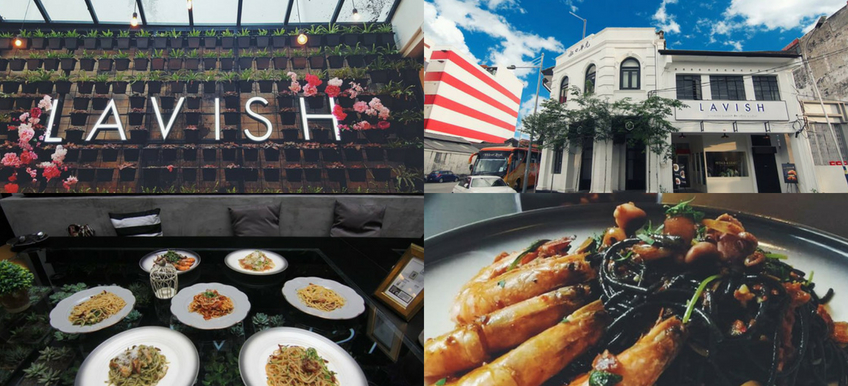 Owned by Love A Loaf (found in Bayan Lepas & Tanjung Bungah), Lavish Fusion Bakery is another impressive café that offers a great variety of scrumptious pastries as well as yummy mains. The cronuts at Lavish Fusion Bakery are fluffy inside with delicate layers that resemble a well-made croissant. The milkshakes, smoothies and beautifully concocted special beverages should be ordered when you are here. They're refreshing and also chilled enough to make you forget about the Penang heat temporarily.
10. Kraffmen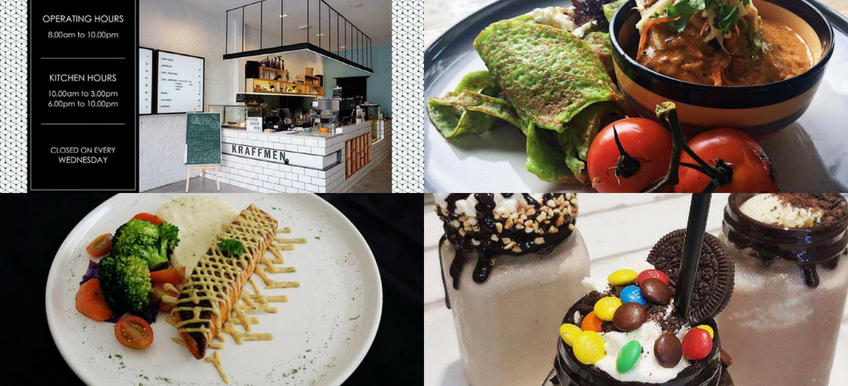 Located on a quiet street comprised of houses, shops and a government building, Kraffmen stands out with a modern, minimalist design. This place is known for its top-notch food quality and friendly service. With inspiration from Melbourne cafés, Kraffmen serves its dishes the Melbourne way. From a list of brunch options like oat porridge, baked eggs, bruschetta and rosti to dinner like pumpkin risotto, chicken parma and duck confit, Kraffmen cooks up great food from 10am to 10pm.
If you like café hopping, then you shouldn't miss out these 10 best cafés in Penang!