Ever been to Penang, Malaysia? If you haven't, this is the time to come and visit because you will be finding the best Penang food in Malaysia with this guide from Malaysia Mall. From savoury and sweet to sour and spicy, you're bound to find all the delicious food right here in Penang, Malaysia.
1. Cendol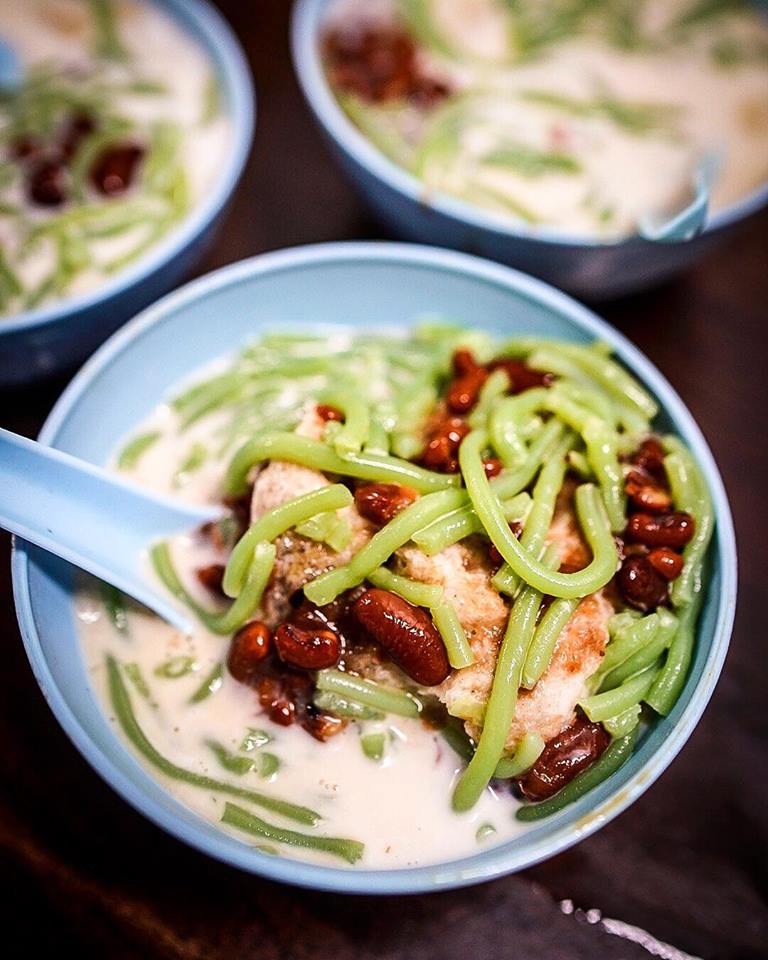 Ah-ha…. Has the Penang heat gotten to you yet? Try out our ever-so-popular Cendol once you get tired with the scorching Penang heat. This shaved ice dessert is cold and sweet with a fragrance that will fill your nostrils with every spoon you consume. Made with Gula Melaka (palm sugar), coconut milk and Cendol (green jelly), this dessert is a must-have, especially for those who have a sweet tooth.
2. Curry Laksa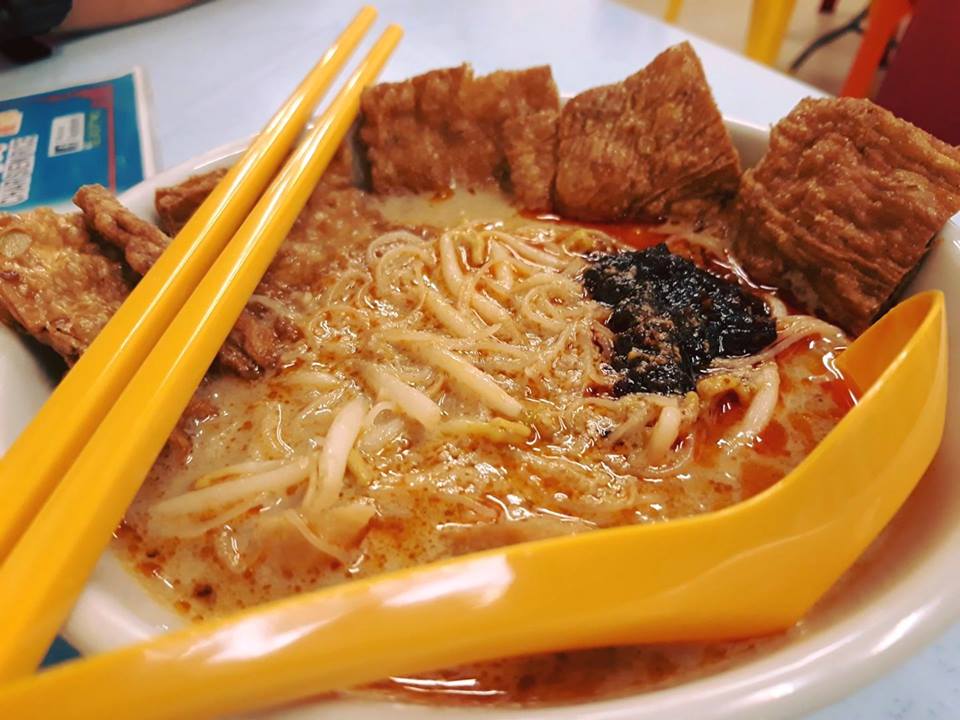 Spice up your journey with Penang's famous Curry Laksa – a milky, curry broth that drowns its noodles, prawns, Tau Pok (fried beancurd), bean sprouts and pig-blood cubes in a bowl. If you think this isn't spicy enough, add in more chilli-based condiment for a full blast of flavours.
3. Assam Laksa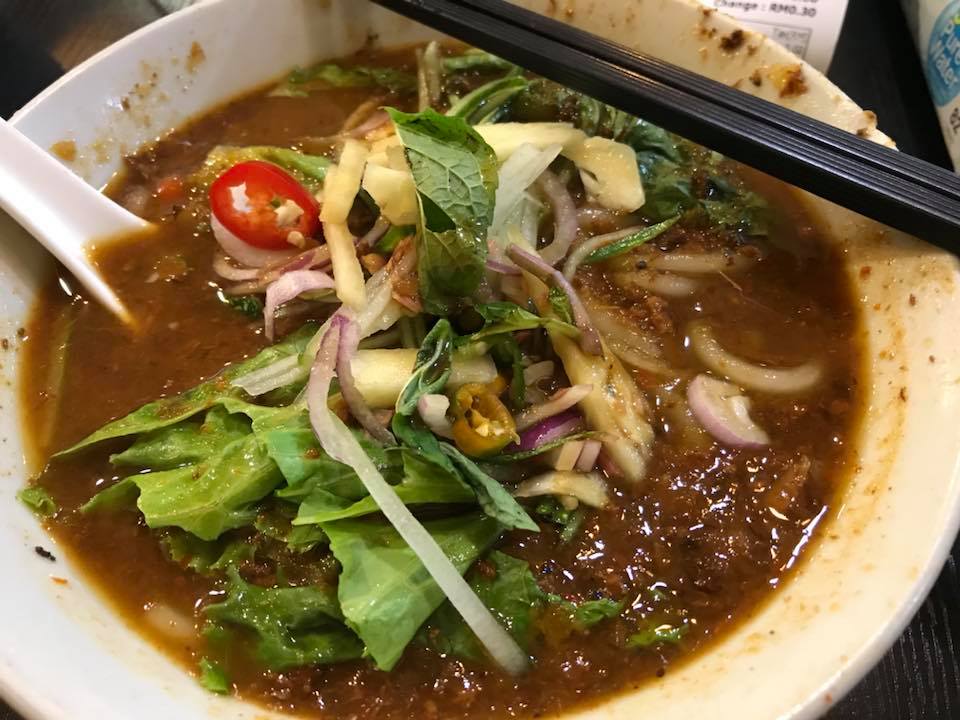 Sharing the same word "Laksa" with the Curry Laksa, this bowl of sour and spicy noodles is definitely different from it. The Assam Laksa is sour because of its tamarind-based soup, with its flavours enhanced by the ingredients inside this appetising dish. The Assam Laksa is presented with white, bouncy noodles, pieces of fish, a variety of sliced vegetables and pineapple pieces that create a sweet, sour and tangy flavour to the broth. Not to forget the spiciness of chillies and prawn paste contained in it as well.
4. Apam Balik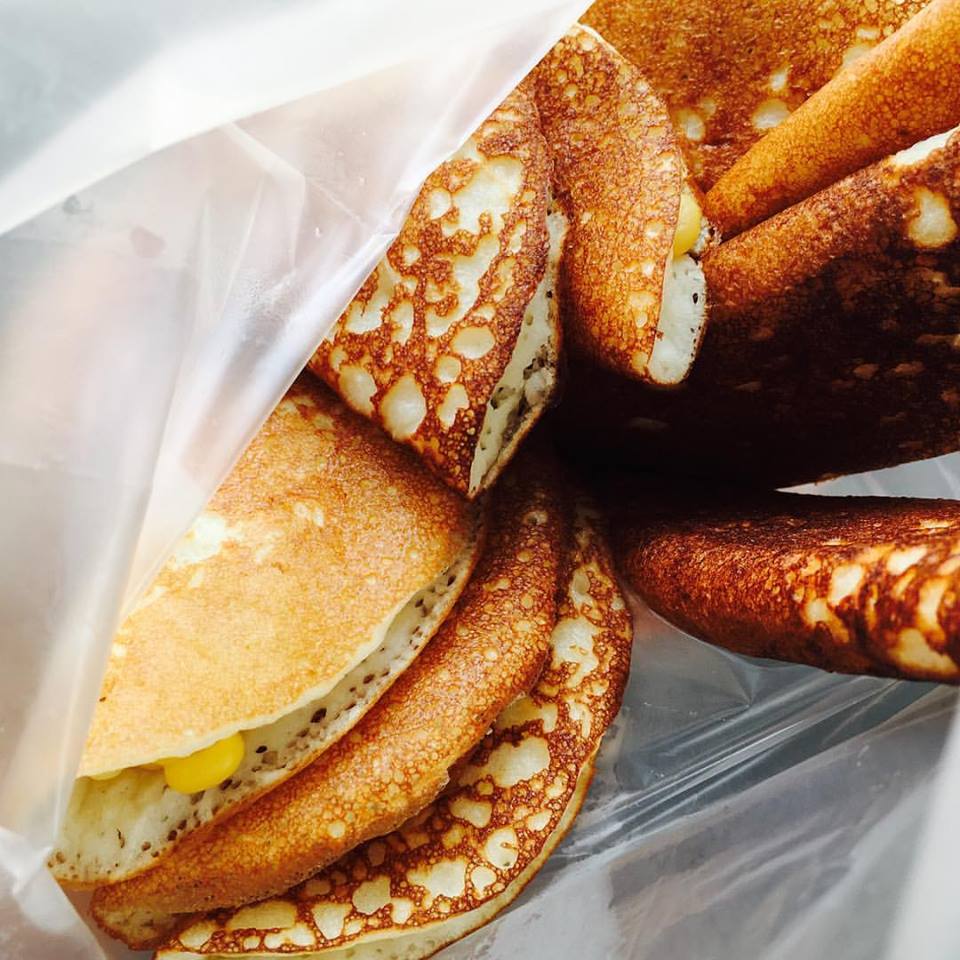 Apam Balik is the pancake of Penang, made with similar ingredients in Western pancakes: eggs and flour. These thin pieces of Apam Balik are a sweet treat consisting of sweetened corn, peanut crumbs and sugar in the middle as they are folded in halves. Crispy on the edges and soft in the middle, different versions of Apam Balik in Penang offer different tastes, some having banana slices or even an extra egg in it.
5. Har Mee (Penang Hokkien Mee)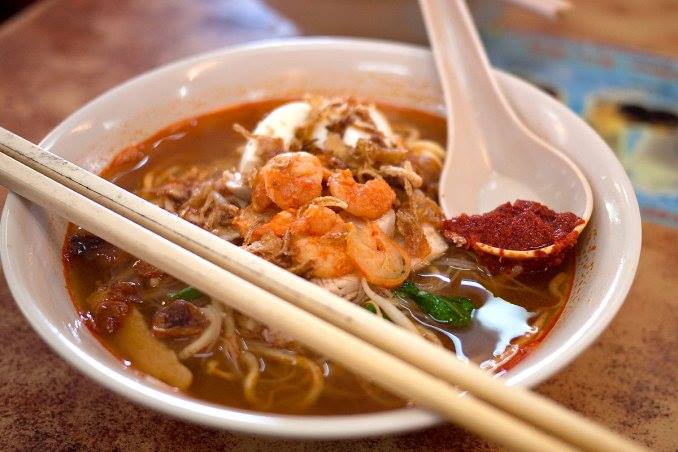 Har Mee, translated to "prawn noodles" in English, is another soupy dish that has noodles in it. The savoury soup, filled with the essence of prawns, will leave you wanting more after each sip. A bowl of Har Mee is usually topped off with shrimps, slices of pork, deep-fried onion and hard-boiled egg.
6. Oh Chien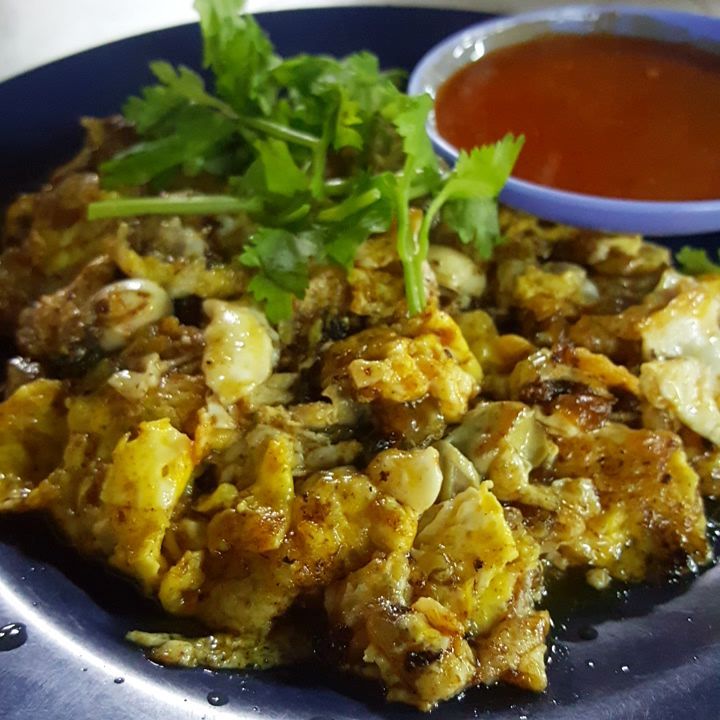 Oh Chien is basically omelette stuffed with oysters, served with chilli condiment. The omelette is fried until the outside is fully cooked, but the inside remains a little bit moist, where the fresh, juicy oysters are. The Oh Chien tastes better when dipped in the condiment, offering a hint of sourness and spiciness to the Oh Chien.
7. Char Kuey Teow
Char Kuey Teow is already good on its own, but even better when cooked with duck egg, which is commonly found in Penang. A plate of flattened rice noodles, the Kuey Teow is fried with many other ingredients like bean sprouts, Chinese sausage, duck egg, garlic chives, fish cake and prawns. A tasty Char Kuey Teow requires an experienced chef's skill with the wok and a great fire.
8. Lobak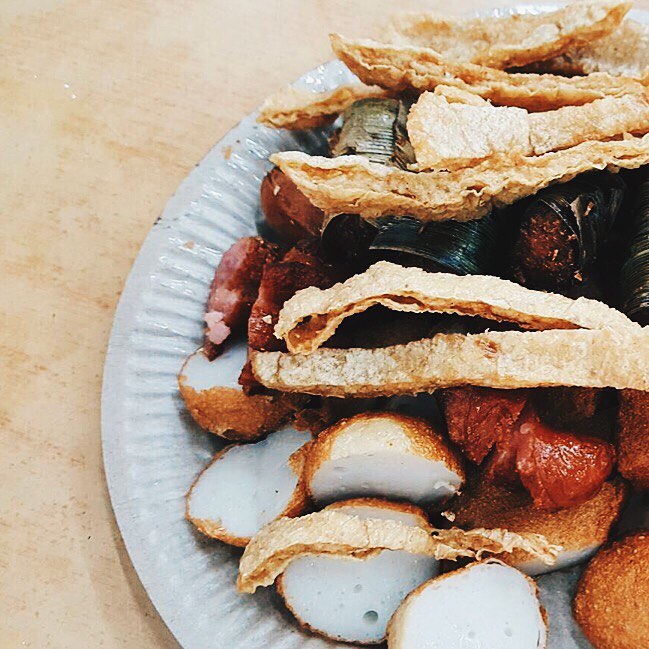 If you like fried food, you have to try Lobak! Lobak is a variety of fried food such as fishball, pork, sausage, tofu skin, prawn, meatball, wonton etc. At hawker centres, customers can pick from the array of fried food, and you'll be served with 2 sauces, a sweet one and a spicy one. Dipping the food in both sauces is the best way to eat them because you'll be tasting 2 types of flavours in every single bite.
9. Nasi Kandar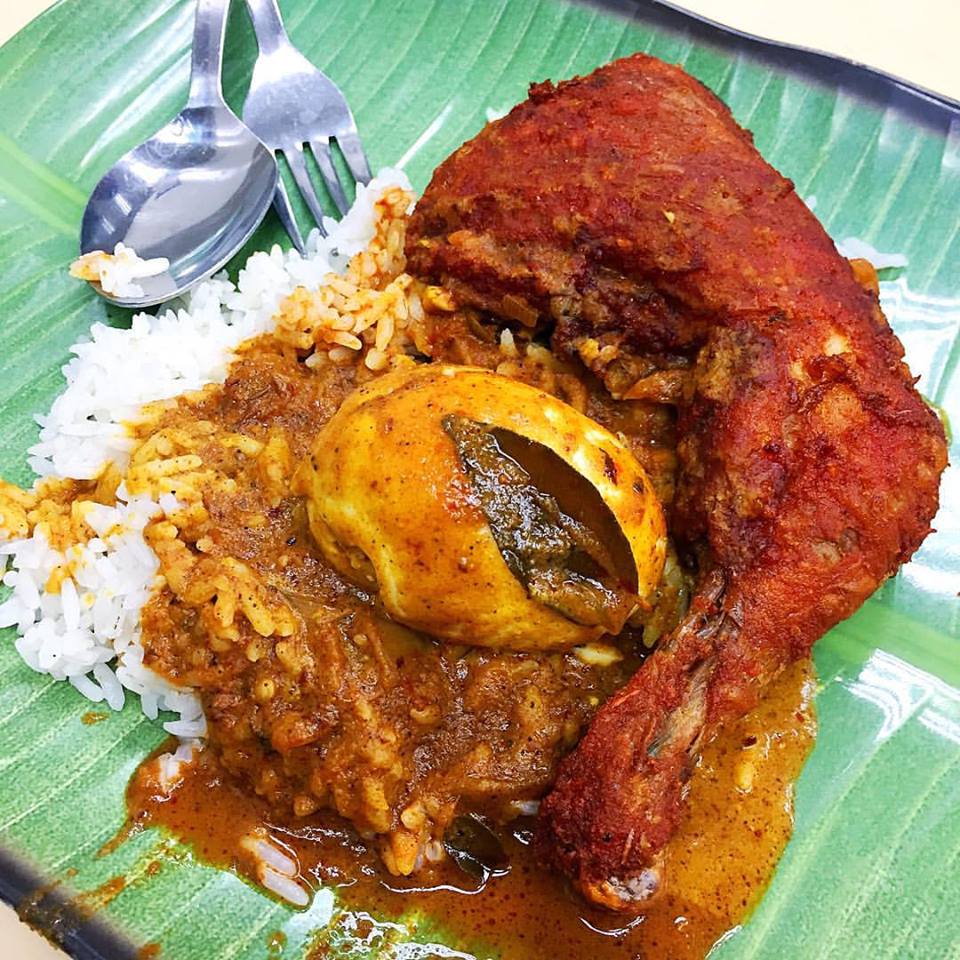 Nasi Kandar is enough to fill your tummy up, especially when you choose a lot of food to go with your rice. The first step is to choose your rice, usually white or biryani, and then you can start picking your meat, vegetable, gravy – anything you want, just like a buffet. Strong on the flavours, this meal is going to be a satisfying one for your taste buds.
10. Rojak
The Rojak has a base consisting of fruits, vegetables, eggs, tofu and some fried snacks. Unripe mangoes are the most common fruit used, and they taste really sour. However, the most important part of the Rojak is its sauce – a brown, thick liquid that's really sweet, at the same time a little bit salty. The sauce is drizzled on the stack of food, with peanut crumbs scattered over them for a nutty taste.
The tastes of these 10 best Penang foods will linger in your mouth and on your mind, even after you have left the place. Do visit Penang again anytime soon for another wonderful experience!