When visiting a beautiful city like Penang, it's definitely worth to stay here for a few days and immerse in the local life and culture. If you are looking for the 10 best places to stay in Penang, read on to find out where they are!
1. Eastern & Oriental Hotel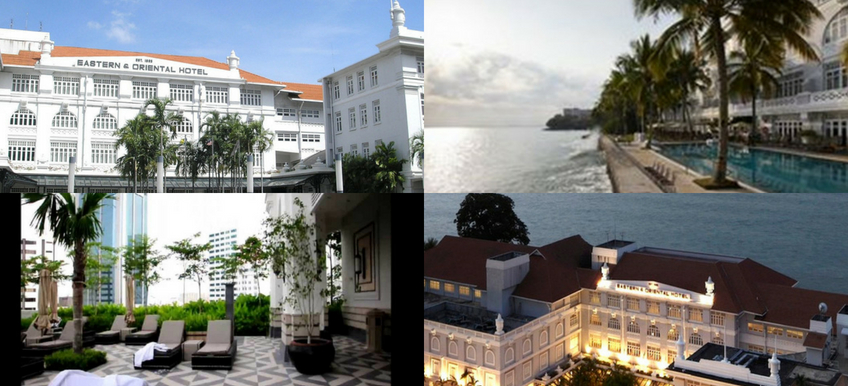 The E&O Hotel takes you back in time in its classic elegance from the 18th and 19th century. Stepping onto the marbled floor of the hotel lobby, guests can feel like they're in a different era with its camelback sofas and wooden elements in the space. Even though price of rooms here are on the high end, the stay that's complemented by the service is worth the money.
2. Sunway Hotel Georgetown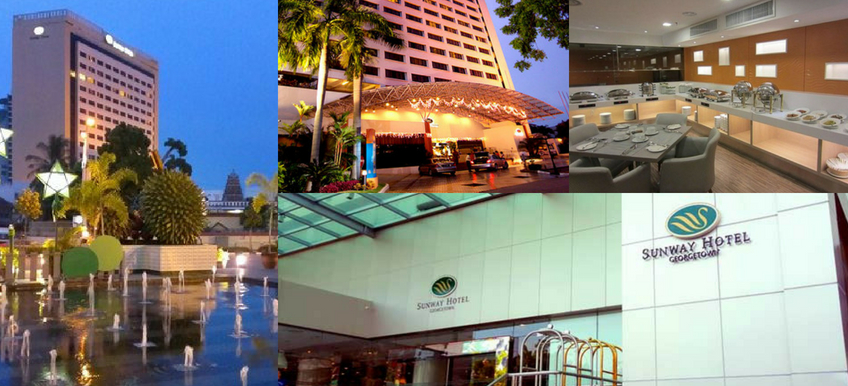 The Sunway Hotel in Georgetown is simple, clean and a comfortable stay. What stands out most in this hotel is its location that's close to the bus station. Guests who would like a tour around Georgetown can hop onto the free bus for a relaxing ride filled with loads of sightseeing around the historical city.
3. Hard Rock Hotel Penang
A world-renowned brand of hotel, Hard Rock Penang never disappoints. Hard Rock Hotel Penang offers a wide variety of facilities for its guests, whether you're staying as a couple or a family. Rooms are specially designed for different guests in mind. For example, the sea view rooms are made for those who like a relaxing view of the ocean; the Roxity Kids Suite comes with a child's room; and the King's Suite offers direct access to the pool from your room.
4. 23 Love Lane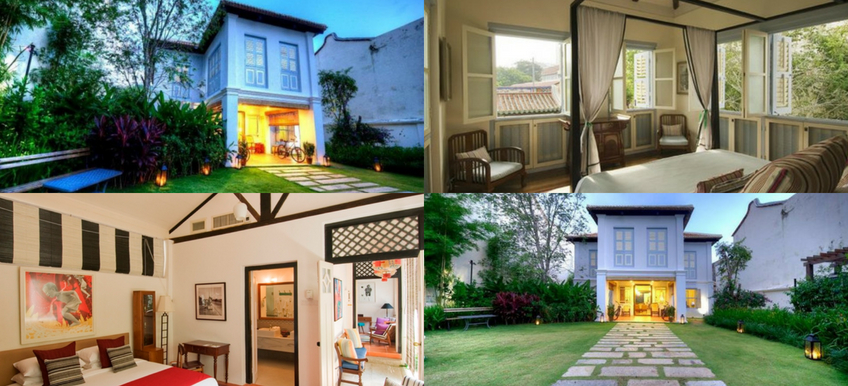 A heritage house of historical Penang transformed into a hotel filled with an air of traditions. Wooden elements in each room, whether it's the desk, table, armchair or drawer, enhance the traditional aura of the rooms. However, the rooms are made cosy by the warm lamps and large windows that guide the light into the rooms. It would be a unique experience staying here for a night or two.
5. Hotel Jen Penang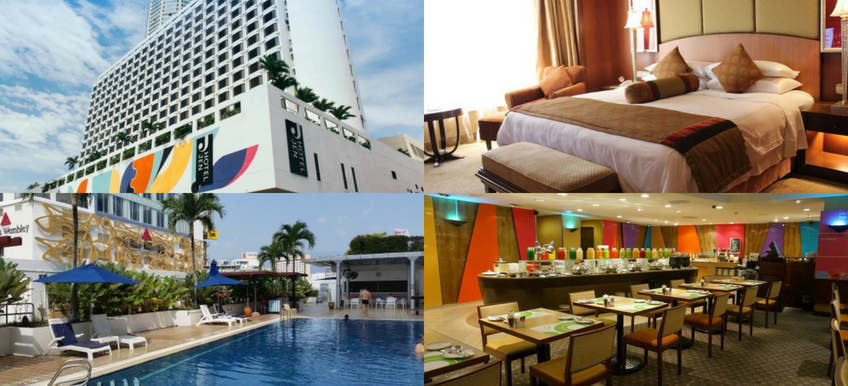 Hotel Jen Penang offers modern-looking rooms with an artistic touch to it. The hotel has facilities like the gym and pool, suitable for guests who need their daily exercise when away from home. Hotel Jen Penang is also close to shopping malls and local food, making it convenient for guests to shop and experience some of Penang's local delicacies.
6. Campbell House Penang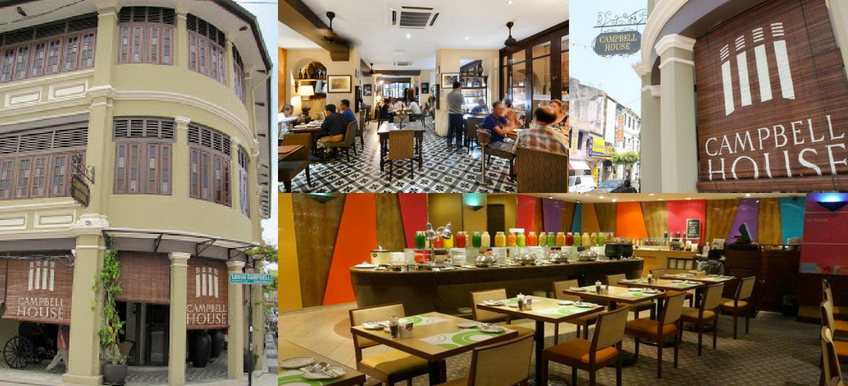 Campbell House is another hotel with a traditional aura to it. The room is made up of old, oriental furniture and decorations that resemble a different time. Traditional wooden bed frames, wooden tables, wooden wardrobes and the ancient Chinese folding screen on the wall are the items that make the rooms in Campbell House so filled with a prehistoric character. What adds on to this is the excellent customer service from the staff at Campbell House.
7. PARKROYAL Penang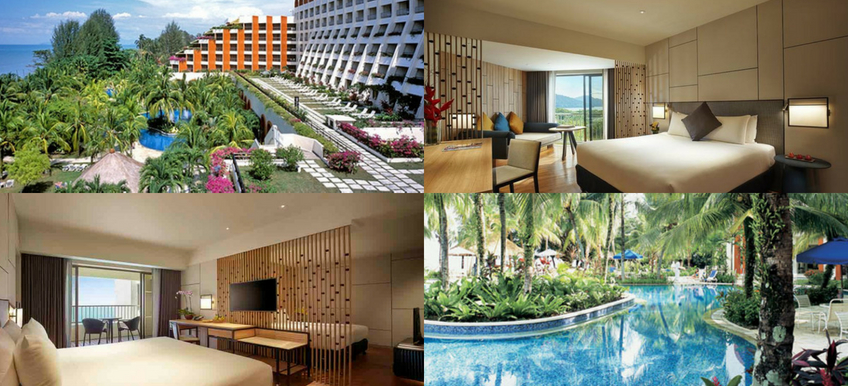 PARKROYAL Penang is a modern hotel with a relaxed and comfortable vibe to it, fitting right where it should be – next to the beach. Hotel guests can take a short walk to the beach for some water sports and day trips that are available. If you're not keen on the beach, PARKROYAL has its own pool where you and your family can have some fun in the sun together.
8. G Hotel Gurney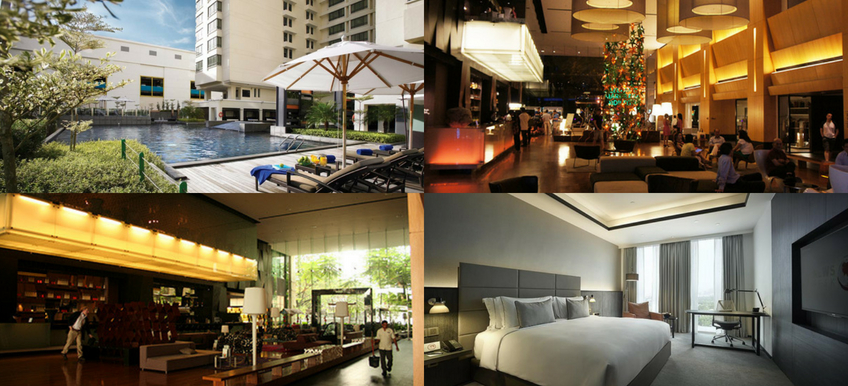 Located next to the popular Gurney Plaza, G Hotel makes shopping easier for its guests. Upon entering its spacious lobby, guests are greeted by an air of luxury with the wooden floors and the dimly lit interior. G Hotel offers unsophisticated rooms that look very clean and neat to the eyes. Its close proximity to amenities like the shopping mall also makes it easier to get a variety of local cuisine.
9. Shangri-La's Rasa Sayang Resort & Spa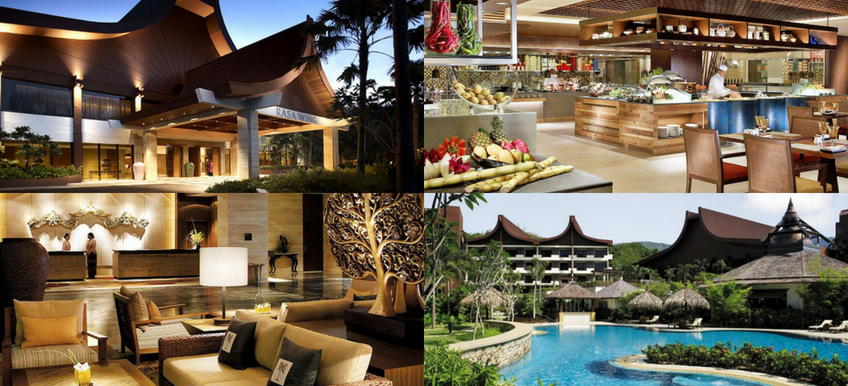 Located off the city centre, Shangri-La's Rasa Sayang Resort & Spa is a place with a sense of tranquillity in the midst of the trees and next to the beach. This 5-star hotel lives up to its name with great customer service and well-maintained rooms. Apart from that, the Ferringgi Grill Restaurant located inside the hotel is always commended for the high-quality food and service that it presents to its guests.
10. Seven Terraces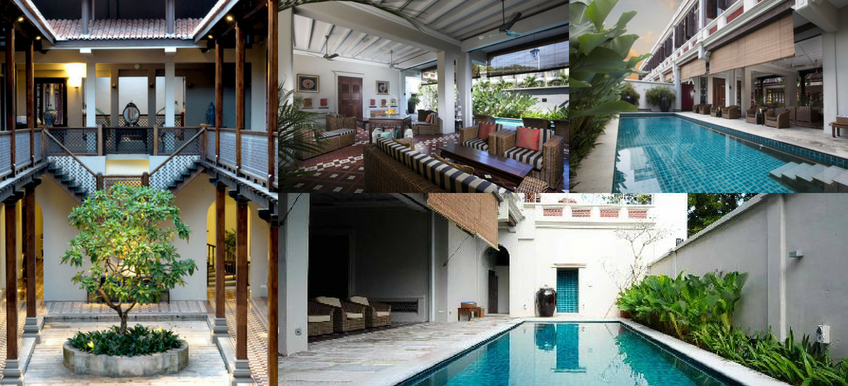 The first thing that people would notice of this hotel is its beautiful architecture. Rooms are built facing each other in opposite rows and they resemble traditional homes of the past centuries. Entering the premise, guests can instantly feel the richness in the Peranakan culture. Likewise, the rooms have carved bedframes and furniture with ancient Chinese history depicted in the carvings. Seven Terraces is undeniably a heaven for people who have a passion for culture and history.
These are the 10 best places to stay in Penang that Malaysia Mall has introduced to you. Now it's your turn to experience it for your own!