From local favorites to fine dining, Malaysia Mall introduces the Top 10 restaurants to dine at in Penang.
1. Nasi Kandar Line Clear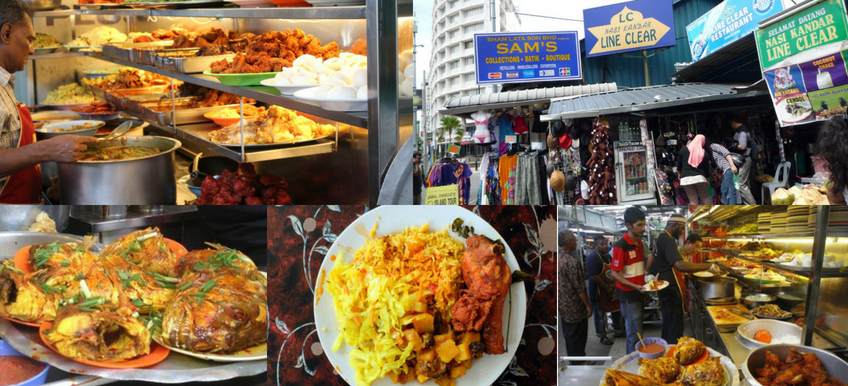 If you like variety, Nasi Kandar Line Clear will be right for you. This 24-hour Nasi Kandar restaurant located on Penang Road offers a range of flavourful Indian dishes that you should try together with rice. Choosing either white rice of Biryani rice as base, you then pick the type of dishes such as curry mutton, Masala chicken, Sambal prawns, vegetables and more to go with your rice. We guarantee your taste buds will be satisfied after this meal!
2. Andrew's Kampung
Andrew's Kampung is one of the more affordable restaurants in Penang. Serving Malaysian food cooked in styles of Chinese, Indian and Nyonya, Andrew's Kampung is a popular restaurant among tourists. Must-order items are the Crispy Duck, Spring Rolls, Malaysian Curry and Fried Ice Cream. For those who can't handle spiciness, there's also the Kapitan Chicken that's flavourful with a reduced level of spiciness.
3. Pit Stop No.12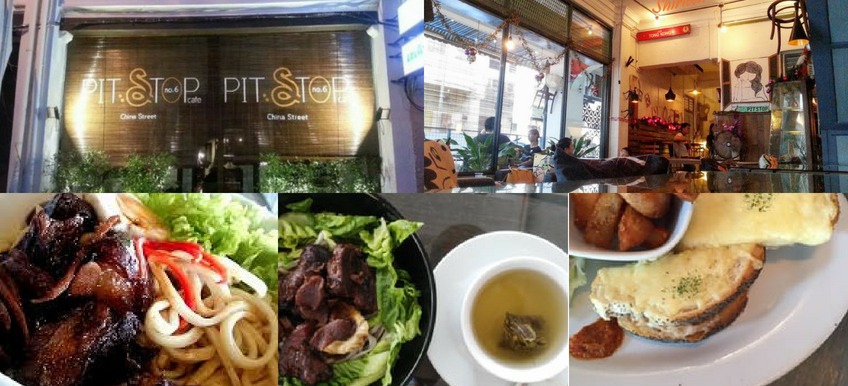 This place is definitely a pit stop that's worth stopping at. Pit Stop No.12 is a cosy little café filled with antiques and old-school vibes located on Chulia Lane. From simple western breakfasts to Chinese dishes that require more preparation, Pit Stop No.12 is ready to serve customers with all kinds of palates.
4. Bite N Eat Dindigul Biriyani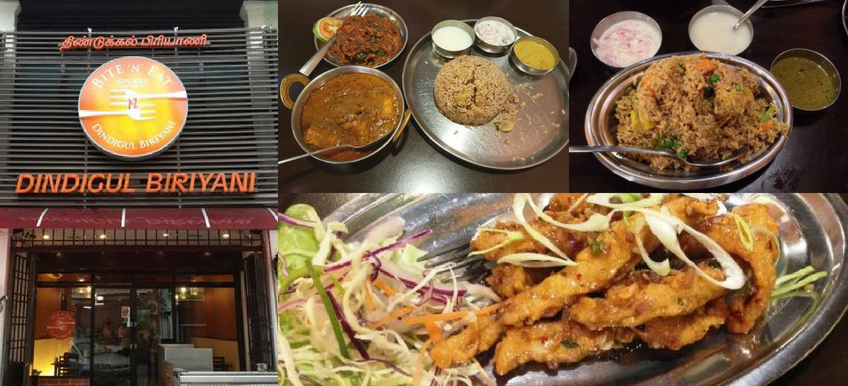 Craving for some Indian food? Bite N Eat prepares very delicious plates of Dindigul Biriyani with options like chicken, mutton, egg, vegetable, mushroom and many more. Among the range of selection, the Mutton Biriyani is highly recommended because of its fragrance and tender mutton. You can get yummy Dosas as well, best eaten with sides like prawn or fish curry.
5. Mews Café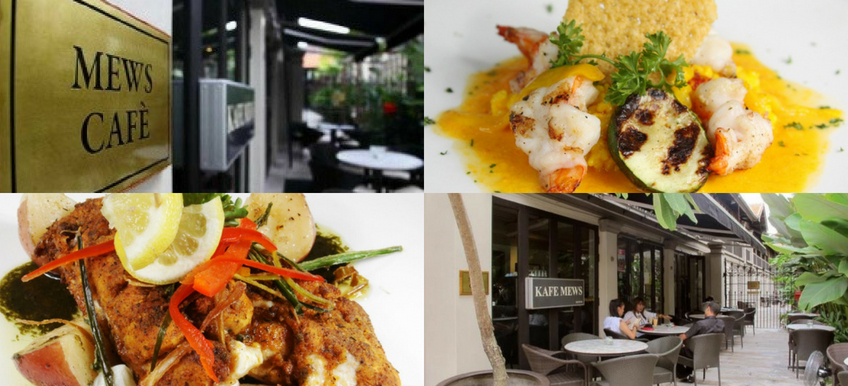 Mews Café is a cosy little restaurant that serves a great fusion of local and Western food. Some of the choices in the local menu are the Nasi Lemak, Pie Tee and their Local Sharing Platter, which contains a few kinds of food such as Samosa, Rendang, Otah-otah, crackers, vegetables, Sambal Fish and Gula Melaka dessert. Western selection includes French toast and croissants that are simple yet tasty.
6. Tai Tong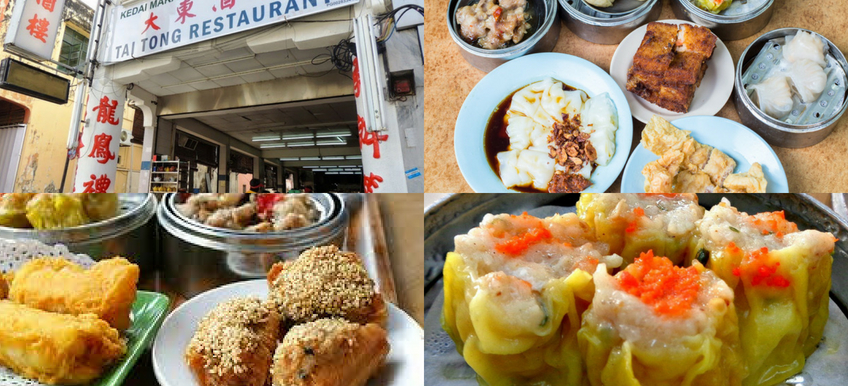 Do you like Dim Sum? If you do, don't miss out this place when you're in Georgetown, Penang. Tai Tong offers a great variety of Dim Sum like egg tarts, Loh Mai Gai, salted egg yolk buns, chicken feet, Chee Cheong Fun, prawn dumpling, radish cake, Siew Mai, pork ribs, fishballs, porridge and so many more. Due to the great taste and cheap price, this place can often be crowded.
7. Tree Monkey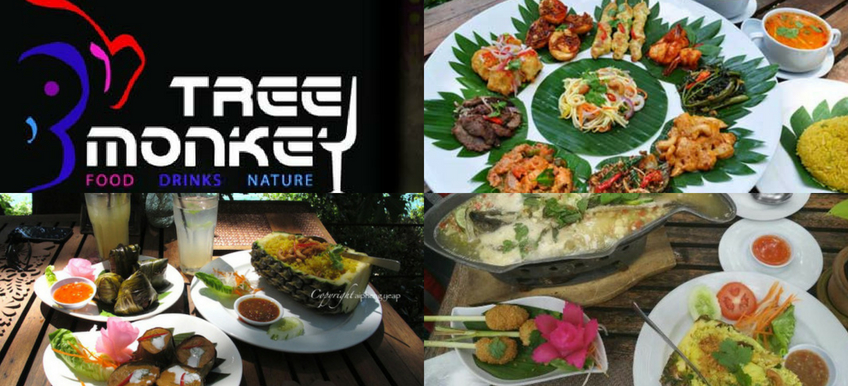 Authentic Thai food can be found at Tree Monkey that's located in Tropical Spice Garden, Batu Ferringhi. Offering a great view of the beach on a hilly area, Tree Monkey does not lose out on the food as well. Thai dishes like the Mango Salad, Massaman Curry and Tomyum are some of the popular dishes at Tree Monkey, which have received a lot of positive feedback from its customers.
8. 1885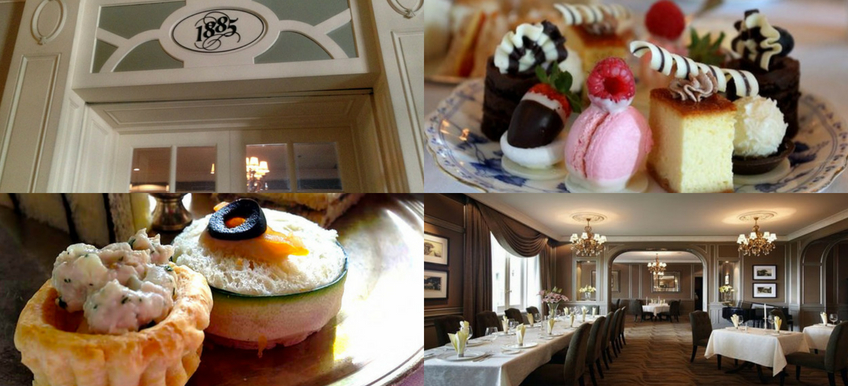 Fancy a high-tea session at a lovely restaurant? 1885 is a restaurant at E&O Hotel that serves delicate cakes and pastries to its patrons. Scones, quiches and cakes are served on porcelain plates, and they pair well with a cup of tea that comes together with the Afternoon Tea Set. Apart from that, 1885 also offers a fine dining experience from 7pm onwards.
9. Il Bacaro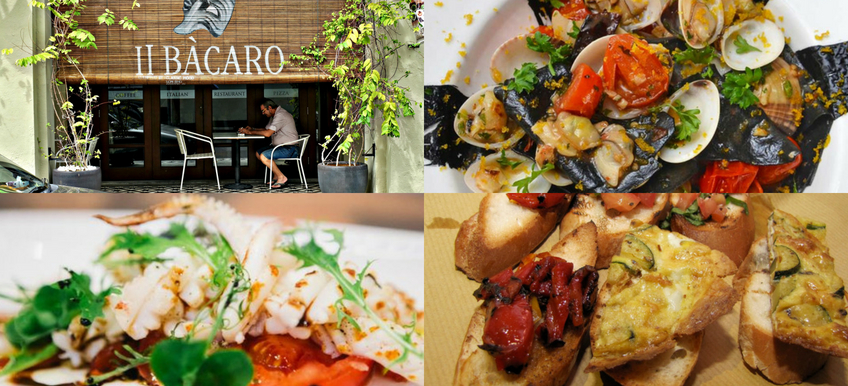 At Il Bacaro, Italian food is served at its best in a nice European-themed setting. Il Bacaro offers various Italian dishes such as gnocchi, risotto, carpaccio, pizza and desserts like tiramisu, panna cotta, crème bruleé and gelato. Due to the nice ambience, scrumptious Italian cuisine and friendly service, Il Bacaro always keeps its customers returning for more.
10. Kebaya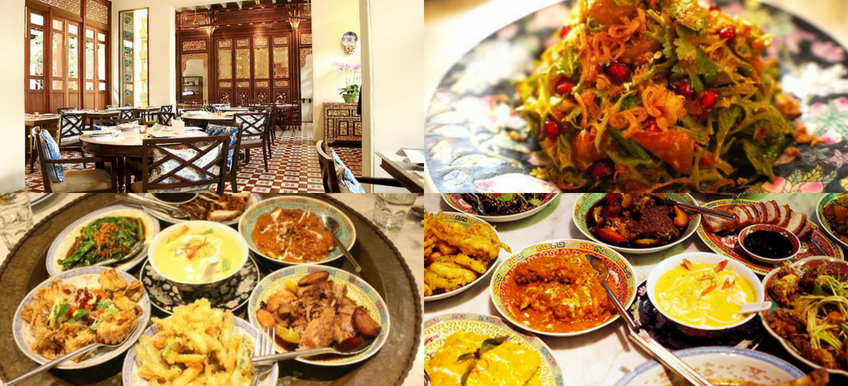 Serving a 4-course meal at RM128 per person, Kebaya serves high-quality Nyonya food that's fused with flavours from other cultures as well. In a spacious and traditional setting, customers get to enjoy many different types of dishes, especially when shared among groups of people. Their Tamarind Beef is a must-try because of its flavourful sauce and tender meat. On the other hand, the prawn curry is a creamy, mild curry that goes very well with white rice.
Be sure to visit at least one of these Top 10 restaurants in Penang because you'll be missing out if you didn't!