Ever wondered what's best to have for breakfast in Penang? In this post, we'll be talking about the top 10 food that you can have for breakfast in Penang, so get your tummies ready to handle the variety!
1. Har Mee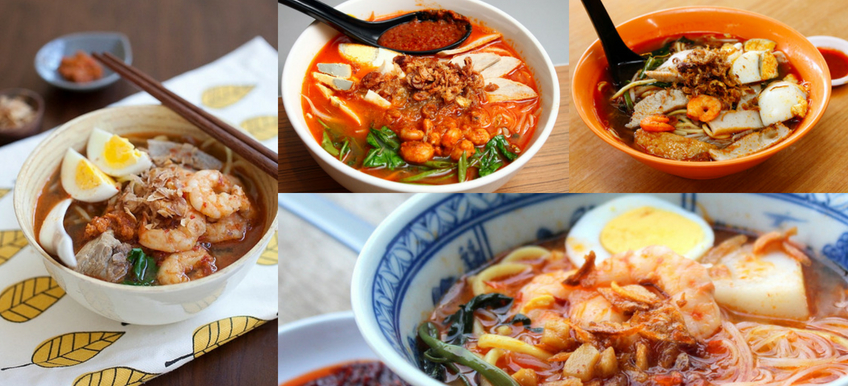 Har Mee is a one of the Hokkien delicacies, consisting of noodles in a bowl of reddish-orange soup that's boiled with an important ingredient – prawns. The soup is savoury and a little sweet, and filled with the smell of prawns, which explains its name "Har Mee", meaning prawn noodles. Every spoonful consisting of soup and noodles tastes perfect, even better with pieces of pork and prawns included in the dish.
2. Roti Canai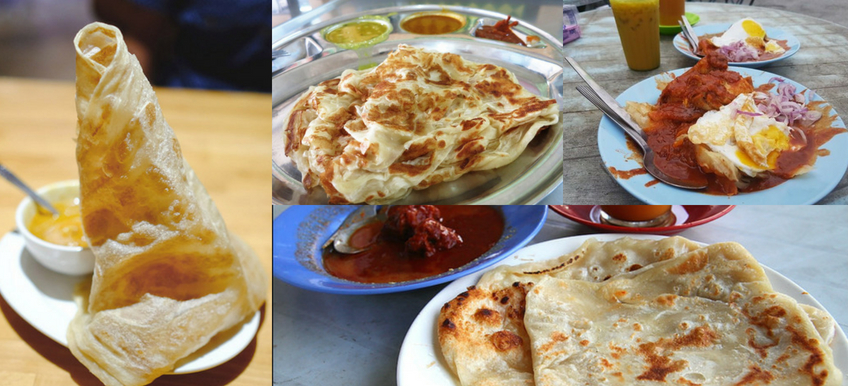 If you're having Roti Canai for breakfast, it's so good that you would forget about the calories! Made from dough, Roti Canai is actually flat bread with layers that resemble the inside of a croissant. The outermost layer has a cream colour with brown patches where it's almost burnt, and you'll hear the crunchiness once you cut the first piece from the round, flat bread. It's best eaten with Dahl, but you can also eat it with curry or sugar.
3. Sandwich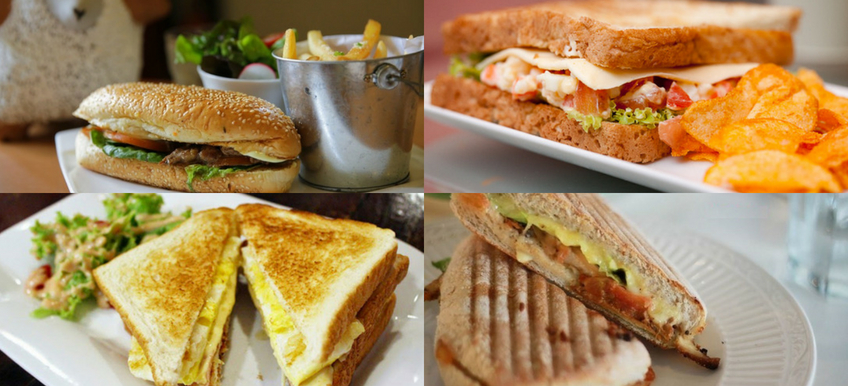 With so many cafés lying around the city, finding a place that serves sandwiches for breakfast isn't difficult. One of the top cafés is Just Caffe, where you'll be spoiled with choice because of a great variety of paninis that they offer. Yin's Sourdough Bakery & Café is another place that offers great sandwiches, such as their Chicken Sandwich and Banana & Cheese Sandwich.
4. Char Kuey Teow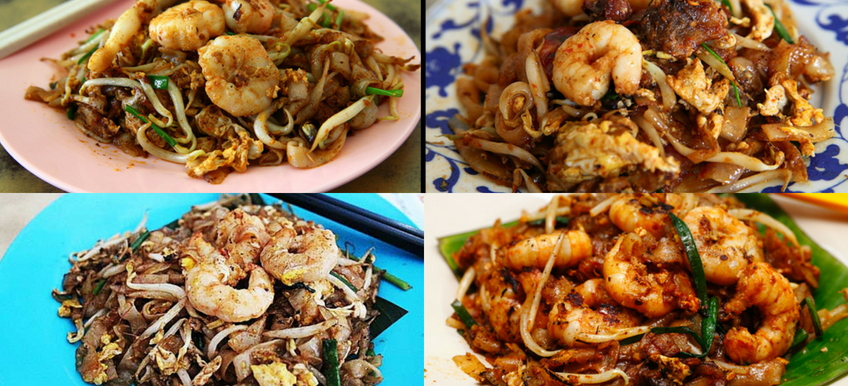 A plate of fried rice noodles is what some Penangites like to have for breakfast. On a nice, sunny morning, imagine being welcomed by a plate of steaming, hot rice noodles that are perfectly fried with prawns, chives, fishcake, Chinese sausages and duck egg. Light brown and glossy, the Char Kuey Teow welcomes you to take a bite of the soft noodles to get a taste of its flavours.
5. Curry Laksa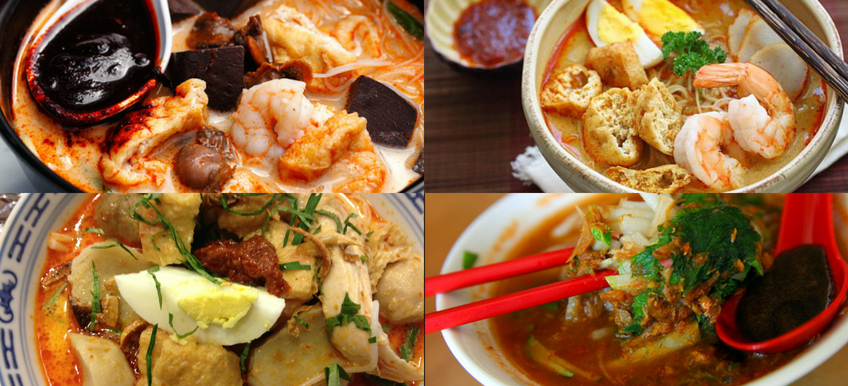 If you don't already know, the Curry Laksa is one of the popular breakfasts that people have in Penang. In a milky, curry soup, there are noodles of your choice (Kuey Teow, Mee, Bee Hoon), tofu puffs, hard-boiled eggs, bean sprouts, prawns and cockles. An extra serving of chilli comes with your noodles, so if you would like to challenge yourself, add that in for a higher level of spiciness!
6. French Toast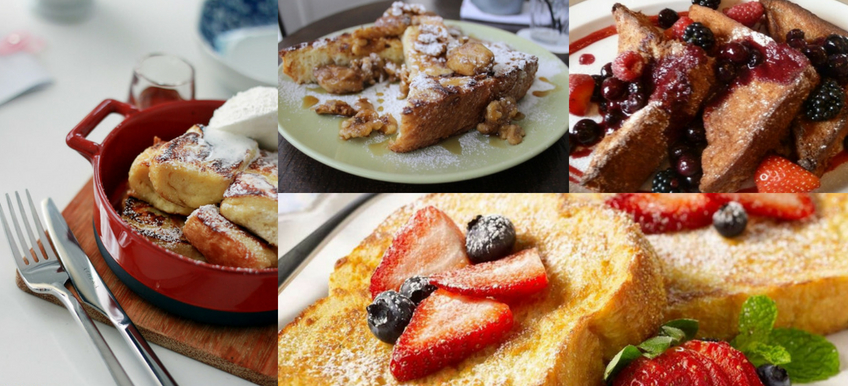 There are various cafés throughout Penang that serve delicious French Toasts, such as the Daily Dose Café. A simple French toast that's properly made, completed by honey and fruits like strawberries and blueberries, may just be the right breakfast on a Sunday morning. Besides cafés, Kopitiam like Eng Loh in Penang also serves a simpler and more affordable version of French Toast at a price of less than RM5.
7. Nasi Lemak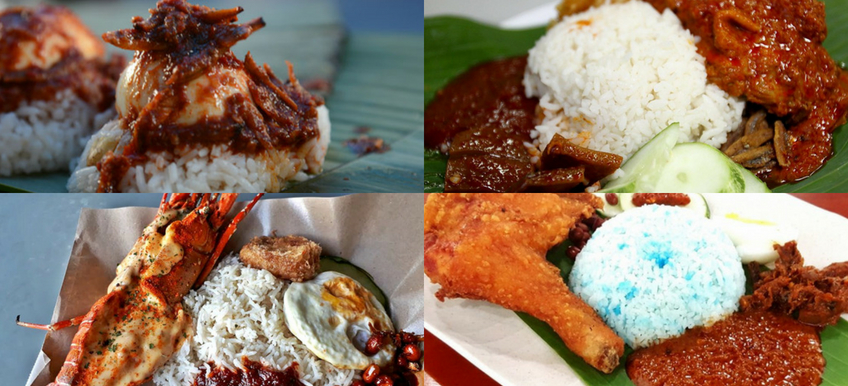 The Nasi Lemak is a representation of the typical Malaysian breakfast. This local favourite is made of rice, Sambal, anchovies, eggs, cucumber and peanuts. What's so special about the rice is that it's cooked with coconut milk, thus it has a strong coconut scent to it. The Sambal is the most important ingredient here because without its spice, saltiness and hint of sweetness, a Nasi Lemak will never be complete. When eaten with the sides, the Nasi Lemak is a great breakfast that satisfies the tummy and your taste buds.
8. Dim Sum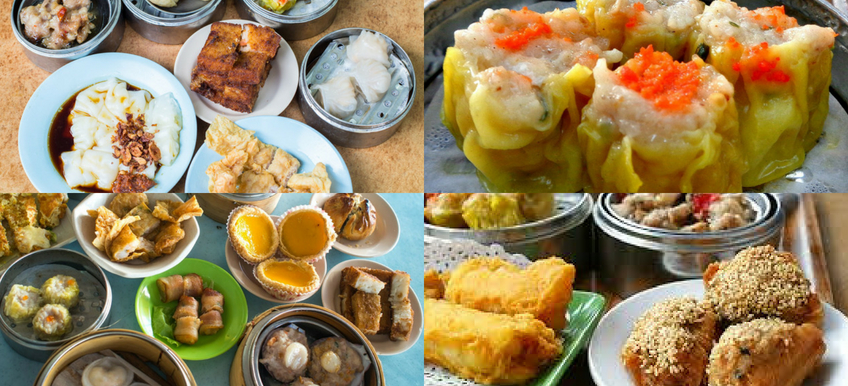 White, yellow, green, brown and all that's in between, arranged on the table in round bamboo steamers that completely fill the table surface. An assortment of Dim Sum on the table looks really appetising, and it really stimulates a person's appetite to eat. From meats and seafood to buns and fried rice cake, Dim Sum is all about variety on a table. All the dishes are of different flavours and textures, there is the soft and chewy; there's also crunchy and sweet, allowing you to get a taste of everything in one meal.
9. Toast & Eggs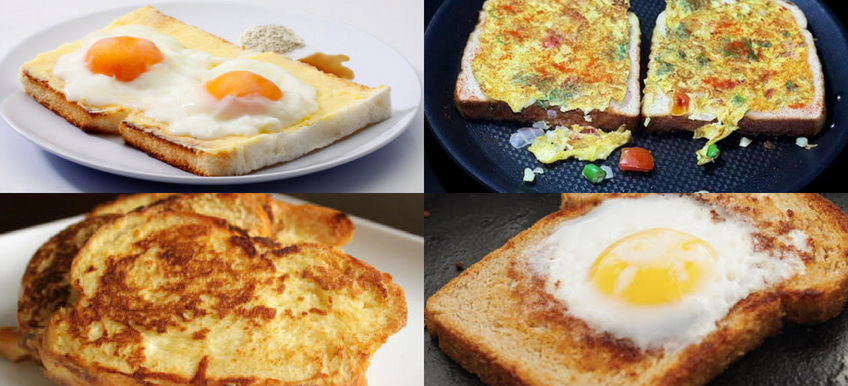 Bread and eggs are one the most common breakfast pairs in Malaysia. 2 slices of toast applied with butter and Kaya (coconut jam), eaten with half-boiled eggs and a cup of Kopi (coffee) – ahh…So good! The butter and Kaya bread is a great combination of salty and sweet, and the half-boiled eggs have a rich taste to it, which is best eaten with soy sauce and pepper.
10. Big Breakfast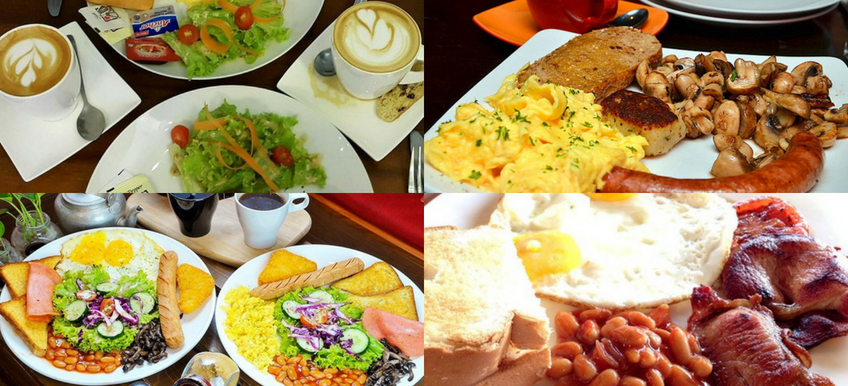 Big breakfasts are more Western styled, where toast, sausages, eggs, ham, bacon, hash brown, baked beans and the like are present. Cafés like The Daily Dose, Pit Stop No. 12, Wheeler's Coffee and Yin's Sourdough Bakery & Café are few among the many in Penang that serve big breakfasts that are delicious and filling. Coupled with a cup of coffee, a yummy big breakfast in Penang might just be the right thing to make your day.
Don't miss out all the good breakfasts by following this list of the top 10 breakfasts in Penang!