The Peranakan culture in Penang is still going strong. Of course, there is a variety of authentic Nyonya cuisine can be found in this affluent state. In this article, we will introduce you the best Nyonya foods in Penang.
1. Jiu Hu Char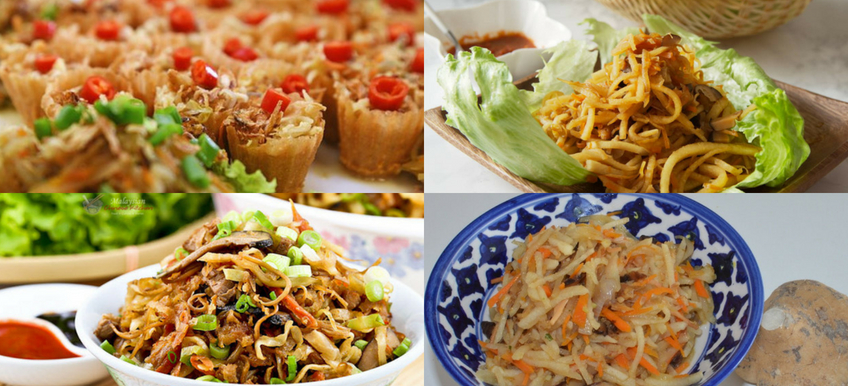 Jiu Hu Char is a dish of stir-fried finely julienned jicama with shredded cuttlefish, thinly sliced pork belly, carrots, onions and mushroom. It is often served with fresh lettuce and spicy chilli sauce. It can be eaten with lettuce as a wrap or rice. The natural sweetness of the vegetables and the distinctive flavour of the cuttlefish are the perfect match.
2. Nyonya Chicken Curry Kapitan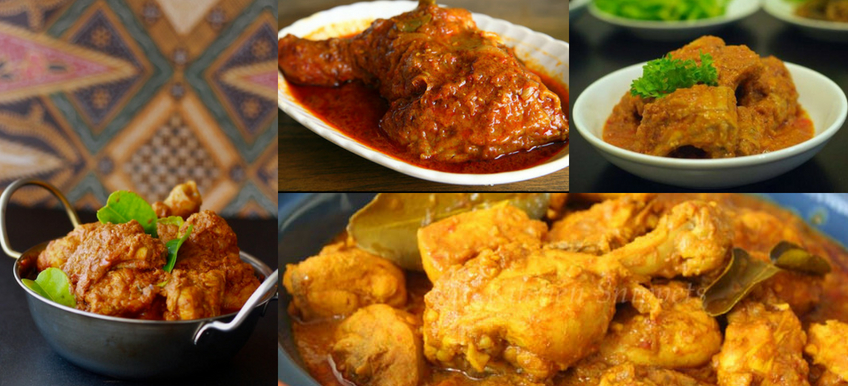 Chicken Curry Kapitan is one of the most loved Nyonya dishes. It is thicker and richer compared to ordinary curry, infused with delicate herbs and spices like turmeric, lemongrass, lime leaves as well as galangal. Braised in the curry, the chickens are tender and bursting with aromatic flavours. A bowl of Nyonya Chicken Curry Kapitan will definitely make you salivate.
3. Inchi Kabin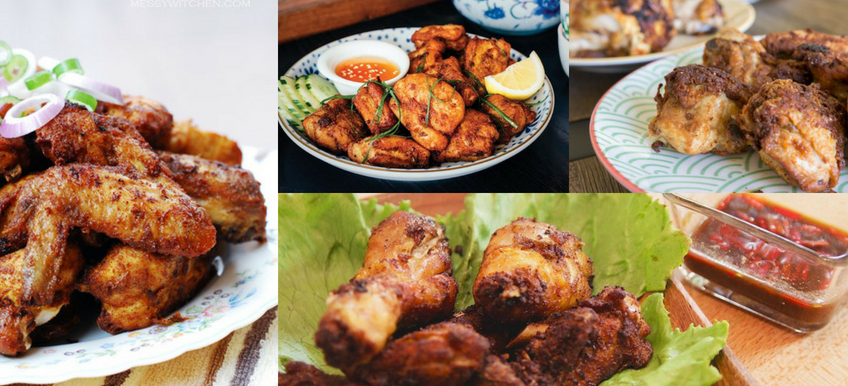 Inchin Kabin sometimes also referred to as Nyonya-spiced fried chicken. The chicken is well-marinated with Nyonya spices, and deep fried until golden brown. The spices add a crispy coating to the exterior of the chicken and make the meat more flavourful. It is a very appetizing dish, usually served with signature sauce and prawn crackers, adding extra flavour and crunch with every bite.
4. Lobak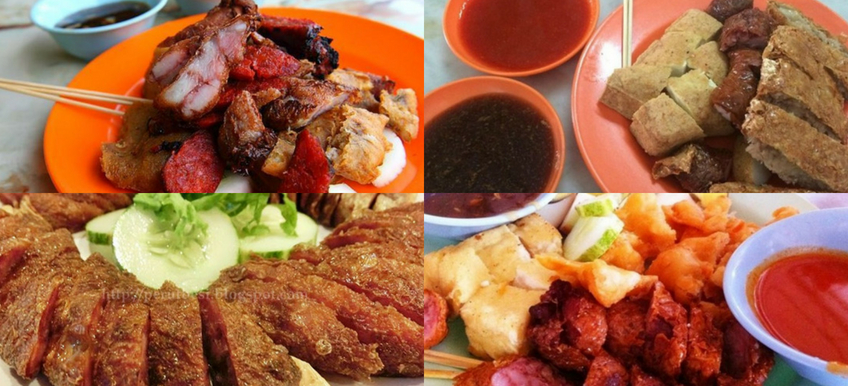 Lobak or known as Five-Spice Meat Roll is another famous Nyonya food in Penang. The main ingredients for the Lobak consist of water chestnuts, onions, carrots, jicama and pork meat seasoned with five-spice powder. Besides, the fillings are perfectly wrapped in a crispy layer of beancurd sheet- crispy on the outside and juicy on the inside. The combination of texture and flavour will wow your taste buds!
5. Nyonya Kuih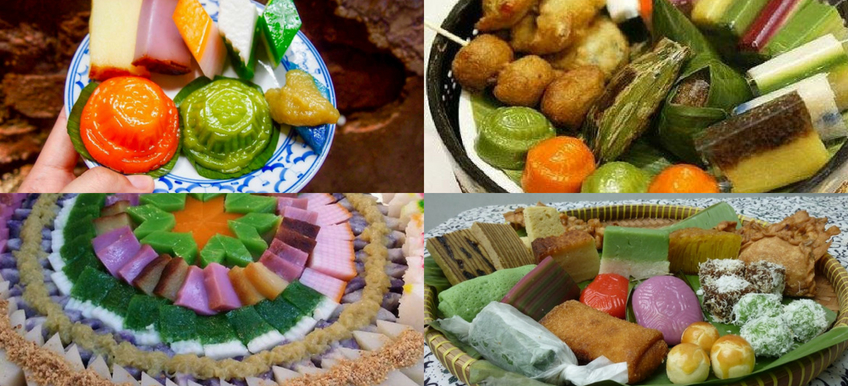 Nyonya Kuih is the most popular bite-sized snack for breakfast, teatime or anytime. You can always enjoy a wide variety of authentic Nyonya Kuih in Penang such as Kuih Talam, Kuih Lapis, Kuih Bengka-Ubi, Pulut Tai-Tai and Pulut Inti, just to name a few. Each variety has its own distinct colour, shape, texture and flavour. In addition to that, most of them are sweet, soft and spongy, offering a great amount of pleasure in every bite.
If you are a big fan of Nyonya foods, then you shouldn't miss out these 5 best Nyonya foods in Penang!