Penang Hill or fondly known as "Bukit Bendera" by the locals, is one of the most awe-inspiring hill stations, located 735m above sea level. The scenic view is amazing to witness and comprises of several hills like Western Hill, Tiger Hill, Flagstaff Hill, Government Hill and Bukit Laksamana. Western Hill is the highest point of the Penang Hill, with an elevation of 833m above sea level.
Penang Hill was discovered by Francis Light in 1978, therefore, the hill was developed and become a cool retreat that favored by the British Colonists. As one of the oldest colonial hills, Penang Hill is surrounded by lush greenery, various species of flora and fauna, adding an extraordinary pleasantness of the weather, which makes it generally about 5°C cooler than the terracotta-roofed city below.
In order to reach the top of Penang Hill, visitors have to take the funicular train, which is situated at the bottom of the hill. The iconic Swiss designed funicular was built in 1923, has an overall length of 2007 m, but made its last journey in 2010. The launching of the new funicular system started in 2011. The best part is that each trip only cost a few Malaysian ringgits and the entire journey whisks you through the most scenic parts of Penang Hill include historic British colonial bungalows and divine hillside view.
Other than taking the funicular train, adventure seekers can opt to climb the hill. There are 2 main hiking routes for visitors to choose, which starts at the Penang Botanic Gardens. One is the jeep trail which is accessible only to the authorized vehicles or vehicles of the Penang Hill's residents. The other path is the most popular jungle trail which starts at the Moongate. Along the trail, there is several rest areas have been set up for hikers to catch their breath and enjoy the spectacular beauty of mountains and greenery around.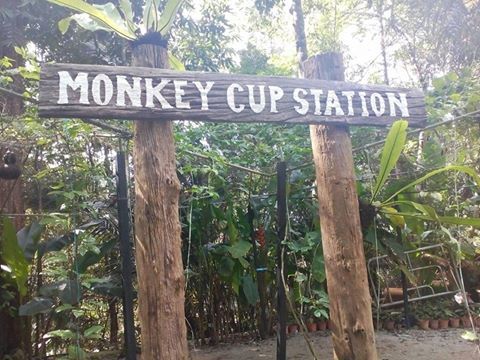 Atop the hill, there are Bellevue Hotel, Hindu temple, Monkey Cup Garden, The Owl Museum, David Brown's Restaurant, mosque and etc. The Owl Museum, for example, is one of the main attractions as it houses an extensive collection of over 1000 unique owl-inspired arts and crafts from over 20 countries. Besides, the top of the hill is famous for the panoramic view of the island and offers an unexpected liveliness of Penang mainland, Georgetown, Tanjung Bungah as well as Penang Bridge. All these make the hilltop a soothing place for visitors to relax and chill.
The best time to visit this hill station is early in the morning to enjoy the cooler weather and avoid crowds. From the magnificent view of nature to adventure, Penang Hill is one of the best-known tourist attractions for both foreigners and locals.
Other Places to Visit in Penang: